When to Buy Short Term Health Insurance
Guides & Planning
When to Buy Short Term Health Insurance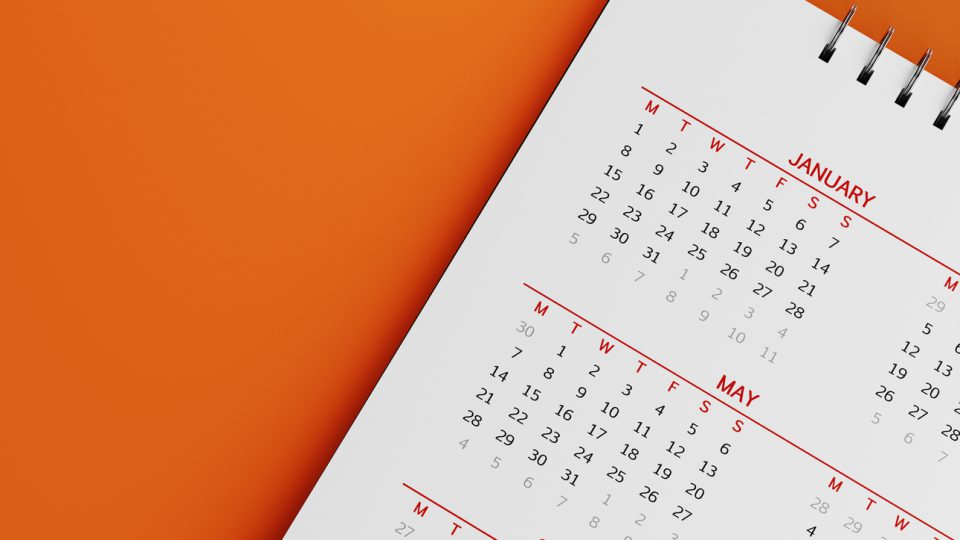 Unlike ACA plans, there is no open enrollment period for short term health insurance plans.
Sometimes a short-term health insurance plan is a better choice than buying a major medical coverage plan. Living with no form of healthcare coverage means you'll be responsible for all the medical bills out of pocket. If you find yourself without full medical insurance, consider a temporary health insurance policy that will cover unforeseen accidents, injuries, and illnesses. When you're buying temporary health insurance, insurance experts recommend working with an insurance provider with a large network of medical professionals and hospitals.
Currently, short-term healthcare plans are available for up to 90 days of coverage. Depending on the state where you live, you may be eligible to renew your current short-term policy for another 90 days. Most states have developed restrictive short-term health plan rules, but five states don't allow the sale of temporary health insurance plans at all.
Temporary healthcare providers don't have to offer the full coverage required by the Affordable Care Act (ACA or Obamacare). Short-term health insurance policies are less expensive than full medical insurance coverage because they cover less, and they typically demand higher out-of-pocket costs and deductibles than moderate major medical plans. Despite these drawbacks, short-term policies make sense in certain situations.
Missing Open Enrollment
If you've missed open enrollment for the year, which typically runs for about six weeks starting in November, then you may have to wait until the following year to sign up for major medical insurance. You might qualify for a special enrollment period (outlined in the next section), but if you don't, you can buy a short-term health insurance plan to tide you over until open enrollment starts again. You can sign up for short-term insurance at any time.
Keep in mind that for this year, there's a penalty for not having health insurance if you don't qualify for an exemption. It's currently the greater of $695 per uninsured adult and $347.50 per uninsured child in your household, or 2.5 percent of your household's taxable income for the year. In 2019, that penalty gets eliminated.
Waiting for Enrollment
Under Obamacare, qualifying life events, like marriage and adoption, can trigger special enrollment periods that allow people to sign up for or change their major medical insurance outside of the federal open enrollment periods. But signing up during a special enrollment period doesn't mean you'll get coverage right away. There could be delays between when you lose your major medical coverage and when your next plan takes effect. For this interim period, a short-term health policy offers some peace of mind.
Qualifying life events include:
Getting married or divorced
Adopting or having a child
Aging out of a parent's policy at age 26
Death of a significant family member
Moving to a place that's outside of your current plan's network
These are just a few examples, but there could be other reasons to apply during a special signup period. You have 60 days from the date of the event to change or add coverage. If you don't qualify for a special enrollment period, then you could also buy a short-term policy while you're waiting for the next open enrollment period to start in November. It's not major medical, but it provides a safety net for accidents and illnesses.
Retiring before Medicare Starts
Many people work later in life these days, but you might not be one of them. If you choose to retire before you're eligible for Medicare at age 65, then you might benefit from a short-term policy to bridge the gap between your employer-sponsored plan and Medicare. Consider your options carefully, though, since short-term health insurance does not make sense for people with pre-existing conditions. Insurers determine which medical problems they consider non-coverable, meaning you'll be on the hook for any medical care associated with their list of exclusions.
Pre-existing conditions that might not be covered under a temporary policy include:
Arthritis
Pulmonary diseases
Cancer
Diabetes
High blood pressure
High cholesterol
Heart problems
These and other problems – or a medical history that shows past problems – could prevent you from getting a short-term plan because these plans are still medically underwritten, unlike major medical policies or Medicare. Use a temporary policy only if you're in good shape and comfortable assuming the risk for greater out-of-pocket costs. Your retirement benefits may include health insurance or some form of coverage, so seniors should look into these options before buying short-term plans.
Bridging the Gap between Job-based Plans
If you lost your employer-provided healthcare insurance when you left your job and haven't started work at a new location with benefits, a temporary health plan can be a way to stay covered. College graduates and other people between jobs benefit from the safety net that short-term plans afford. You can buy a 90-day short-term policy in a few minutes online, and coverage takes effect on the next day in many cases (provided you pay your premiums and complete the application). If you find employment and get employer-sponsored insurance during the 90-day short-term policy, you can cancel the remainder of the policy at any time. Ask your insurance provider if you're entitled to a refund for any unused portion of your premiums.
There are other job-based reasons why you might want short-term coverage. For example, as a new employee, you enrolled in a healthcare insurance plan sponsored by your employer, but there's a waiting period before the policy becomes effective. Waiting periods can last a few weeks up to a few months. A short-term health insurance plan is the way to have medical coverage for unexpected medical problems while you're waiting for major medical to start.
Being Unable to Afford Major Medical
Because health insurance premiums can vary from state to state and from one provider to another, individuals and families now find it less expensive to buy a short-term health plan and to pay the insurance mandate penalty instead. If you're young and in good health, having a temporary health plan and paying a penalty tax may be more appealing than paying the premiums for a full-coverage health insurance policy. You can buy a temporary health plan at any time because there isn't any open enrollment period for short-term policies.
Living without health insurance can be a risky situation. You're gambling that no unforeseen or unplanned medical events will happen. And, if a medical emergency arises, the costs can be significant enough that you might face financial ruin. There's no need to assume that risk. In some situations, short-term health insurance offers peace of mind for the unexpected.