Short Term Benefits Pack a Bigger Punch These Days – How to Shop in 2019
Guides & Planning
Short Term Benefits Pack a Bigger Punch These Days – How to Shop in 2019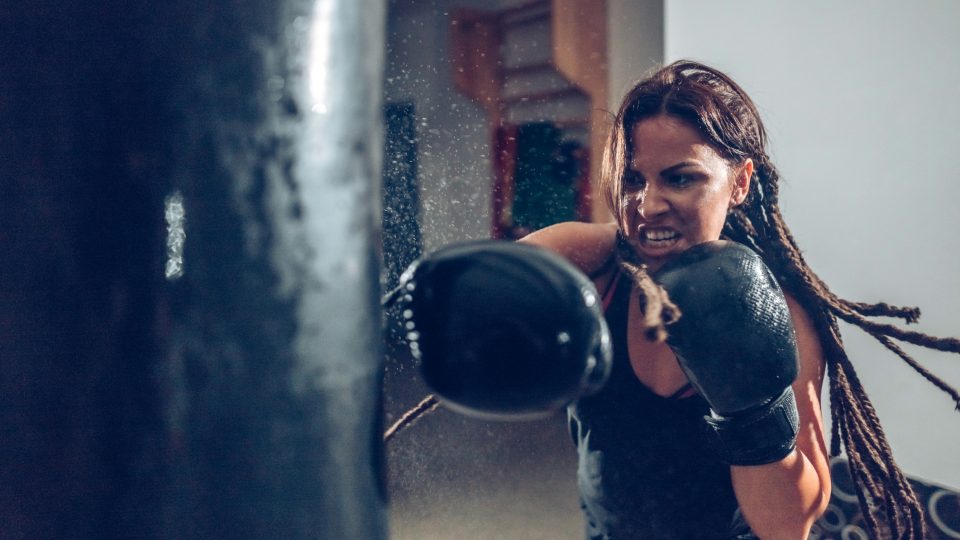 Short term health insurance benefits can provide fuller benefits for individuals and families.
If you've looked at short term health insurance in the past but decided it wasn't for you, now might be the time to reconsider. The Trump administration recently implemented new federal regulations that make these plans more attractive, especially if you don't want or can't afford the pricier plans under Obamacare. If you're between major medical plans or can't afford a more robust policy for next year, you may benefit from the temporary benefits of a short term plan.
Longer Term Limits Available for 2019 Short Term Plans
One of the biggest drawbacks to temporary health plans in recent years was that your policy would expire after just three months thanks to a rule put in place by the Obama administration in 2017. Fortunately, 2019 short term health plans aren't so restrictive. Because of a new rule finalized by the Centers for Medicare and Medicaid Services this year, you may now be able to keep your short term health insurance for up to three years.
The Trump administration reversed the Obama admin's rule about short term plans, allowing short term carriers to sell policies that last "less than 12 months." In other words, you can now keep these plans for nearly a year in states that have no state-specific regulations on temporary plans. (Some cap short term plans to a few months.) Insurers can also offer you the option to renew or extend your plan up to a total of 36 months. With renewals or extensions, you may be able to keep a 2019 temporary health plan for a total coverage period of up to three years – which makes these plans less "temporary" now than they used to be.
When shopping for a short term plan, consider whether renewability is a feature that's important to you. Renewable plans typically cost more than nonrenewable ones, but it also means you may be able to avoid medical underwriting during the renewal period. Weigh the pros and cons carefully.
Cheaper Premiums Than Most Obamacare Plans
Short term health insurance is usually significantly less expensive than a major medical plan. Based on an analysis of rates conducted near the end of 2018, the average short term insurance premium for a 40-year-old woman who didn't smoke was just under $200 a month. The same woman would have paid nearly $537 for a silver-level Obamacare plan in 2018.
The average cost of a silver ACA plan is decreasing a bit in 2019, but it's only a 1.5-percent difference. Temporary health plans remain the more affordable solution for many people, especially those who don't qualify for Obamacare subsidies. Of course, depending on your where you live, the insurer you go through and the policy options you choose, rates can vary considerably, so it's a good idea to shop around before committing to a plan.
Clear Communication Required
Relaxed regulations haven't changed the fact that CMS believes all consumers should be fully aware of what they're buying before they purchase a short term health plan. That's why insurers are required to place an easily visible disclaimer on all applications and contracts for short term health insurance policies. Insurers must use the exact wording provided by CMS, and they must print it in 14-point font.
Buyers need to be aware that temporary health plans don't fall under the jurisdiction of the ACA. These plans don't have to cover all the healthcare services that the ACA considers essential, the insurer doesn't have to approve any claims related to preexisting conditions and you may be responsible for greater out-of-pocket costs than you would be with an ACA plan.
Insurers certainly aren't required to discourage people from buying their short term plans. They simply must be upfront about the fact that the policies are different from Obamacare health plans.
As you shop for a temporary plan, look for this 14-point disclaimer. If you come across a non-ACA plan that doesn't include it, it's time to move on to another insurer who is fully committed to following the law.
Decision-Making Power for Individual States
CMS leaves many decisions about temporary health plans up to individual states. Although current federal standards are not particularly restrictive, CMS permits states to implement stricter policies.
Despite recent changes at the federal level, there are still several places in the U.S. where you can't get a 12-month short term health plan for 2019. For example, California took active measures to ban these plans outright. Other states impose term limits of less than 364 days; this includes a three-month limit in Oregon and a six-month limit in Missouri. There are also states like Wisconsin that are on board with the idea of 364-day terms but enforce stricter rules about renewals and extensions. And while some states don't ban short term plans, they make them so unprofitable for insurers to sell – by imposing more comprehensive state mandates in what they cover – that they just aren't available.
Because of how different the regulations are from one state to another, it's important to look into your state's current rules before you begin the process of shopping for temporary health insurance.
No Penalty for Picking a Short Term Health Plan
Temporary health plans have never met the Affordable Care Act's standards for minimum essential coverage, and they still don't. The ACA mandates that everyone carry minimum essential coverage, and through the end of 2018, there were monetary penalties in place to enforce that mandate.
For Obamacare 2019, the penalty for not having minimum essential coverage drops to $0. In other words, you're not really bound to the individual mandate anymore. That penalty got zeroed out thanks to the Tax Cuts and Jobs Act of 2017. This gives you the freedom to select a short term health plan instead of a major medical plan without having to worry about paying a large fine as a result. Between the low premiums associated with temporary plans and the $0 penalty, you may be able to save a good deal of money by choosing this type of coverage in 2019.