Who Should Avoid Short Term Health Insurance?
Frequently Asked Questions
Who Should Avoid Short Term Health Insurance?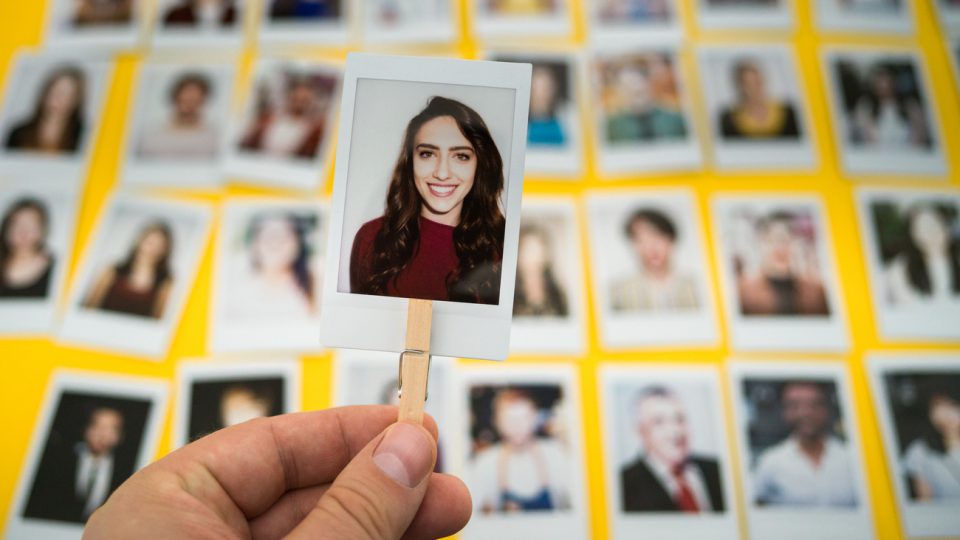 Short term health plans are a good fit for some people but others may benefit more from an ACA plan.
Short term health insurance can be a viable option for when you find yourself between more comprehensive coverage, such as graduating from college or waiting for a new job with benefits to start. While a temporary health plan can be a good idea in some circumstances, it might not be the best option for certain groups or individuals. This type of coverage can be customized to a point yet still may not provide enough protection in many cases. With the potential increase in time limits for short-term policies that's being proposed by the Trump administration, as shown in a fact sheet put out by the Centers for Medicare and Medicaid Services, it's important to know if the initial out-of-pocket savings will really save you any money over the course of the policy. Wonder whether a short term plan will work for you? For some, it's not the best idea.
Anyone with a Pre-Existing Condition
Because a short term health plan is meant to be a temporary measure in the event of a major illness or injury, it makes sense that most of these policies will not cover exams or treatments for pre-existing conditions. This is part of what allows insurers to offer these temporary health insurance plans at lower premiums than those policies that provide more comprehensive coverage.
According to the HealthCare.gov, a pre-existing condition is any health problem that you had before a new health insurance plan begins. This means that if you already have a health problem, such as diabetes or lupus, you won't receive coverage for any medical care that's related to that condition under a short term policy. Some insurers won't even provide you with temporary coverage options at all if you already have a medical condition. Insurers can decide which medical conditions they consider pre-existing and for how long. You may be excluded, for instance, if you've received treatment for something like high blood pressure within the last five years.
Even if you don't currently have any medical problems, you may be affected by this limitation while you're on a short term health plan. For example, if you break a leg near the end of a 90-day temporary policy and require additional care once your 90 days is up, you won't be able to receive help with your medical expenses if you need to purchase an additional temporary plan. Since you can't renew a short term policy, you'll be required to reapply for a new temporary health insurance plan. When you do, you'll now have a pre-existing condition of a broken leg that still may require medical care – without any coverage.
Although a temporary health plan may not cover any of the expenses related to a pre-existing condition, it can be a good buffer between long-term plans. This can be convenient if you've recently changed jobs and are waiting for new coverage to begin, or if you need proof of coverage for travel or volunteer work.
Pregnant Women
If you're pregnant, or you may become pregnant while on short term health insurance, you might not benefit too much from a temporary policy. According to the Affordable Care Act, pregnancy can't be held against someone who is trying to get health insurance. But this ruling doesn't apply to short term medical coverage.
Pregnancies are seen as a high risk for medical coverage. That's why maternity care typically isn't covered under any type of short term policy. A pregnancy may also be considered a pre-existing condition when you're trying to purchase a temporary health plan. Even if you're accepted for a temporary health insurance policy while you're pregnant, you won't necessarily be covered for any medical expenses related to your pregnancy or the birth of the child.
You may be denied any type of short term coverage at all if you're pregnant. You might also have trouble finding a family policy if you and your spouse are both applying for coverage but one of you is pregnant. By contrast, major medical plans under Obamacare must cover maternity care, including prenatal care and newborn care for the child.
People with Mental Health or Substance Abuse Problems
Behavioral health conditions, such as mental health or substance abuse disorders, typically develop over time and may require long-term care. This means that if you have either of these disorders, you'll most likely be considered a high risk and may not qualify for a short term health plan. Additionally, due to the long time frame that's associated with these problems, most insurers will consider these as pre-existing conditions whether you've previously sought help for them or not.
Although federal regulations require that comprehensive policies under the Affordable Care Act must cover mental health and substance abuse treatments like any other medical condition, mental health parity regulations don't apply to short term health insurance. If you need counseling or substance abuse treatments, consider ACA-compliant major medical instead. By law, these plans cover mental health services, and even the cheapest plans (bronze tier) cover some portion of your mental healthcare.
Families
If you have children, you can easily be tempted by the lower premium costs that come with short term health insurance. However, you should understand that you may not get your money's worth from these plans, especially if you have young kids. Because temporary health plans are designed to fill a gap in coverage, this type of policy won't provide the financial medical assistance that's often needed by families. According to information from the Georgetown University Health Policy Institute, short term policies may actually harm families and children. Where a more comprehensive insurance plan covers the vast array of services that children typically demand, a short term health plan won't provide coverage for things like:
Preventive care, such as well-child visits
Immunizations
Prescription medications
Sports injuries
Although you may save money up front compared to the costlier premiums for comprehensive care, you'll have to foot the bill for many other expenses. This makes it possible and maybe even plausible that you'll spend more of your own money on health care costs if using temporary health insurance.
Senior Citizens
Because short term health insurance is not regulated in the same way that more comprehensive policies are with the Affordable Care Act, carriers can charge much higher rates for older applicants. Older people are considered to be at a higher risk for developing certain medical conditions, and you're more likely to be charged a higher premium rate right from the start if you're over a certain age, such as 60.
Even if you feel fairly healthy, an insurer may deny payments for certain illnesses or injuries. The company can go back through your entire medical history and try to claim that the issues you're facing now come from pre-existing conditions. While some carriers try to bill short term plans as an ideal product for people bridging the gap between retirement and Medicare, these plans may not be a good solution for you if you have medical problems.
People Who Need Regular Prescriptions
Most temporary health insurance plans won't cover the cost of prescription drugs. Some offer a discount, but this doesn't always add up to very much. Medications are expensive, and insurers that offer these short term policies could lose money if they provided coverage for prescription drugs. However, if you take medications but are just waiting for another policy to kick in, a short term health plan may offer you some protection if you can afford to purchase your medications while you wait.
Those without Some Savings
Short term policies typically cover emergency room visits, but they will likely deny a trip to the ER that isn't actually an emergency. If you're not sure if your condition is an emergency, and you're not experiencing any life-threatening symptoms like trouble breathing or extreme stomach pain, then it might be better to go to an urgent care center for treatment. This will cost you less if you have to cover the expenses yourself.
Although most temporary policies will claim that they cover hospital and surgical care, the fine print will show that this can exclude many different types of surgery and care, leaving you holding the bag for these costs. Temporary health insurance can deny coverage for any reason. Insurers can also rescind a policy at any time. This can make obtaining a short term health plan a risky investment if you don't already have the money to cover your own medical expenses.
Insurers can also add limits, or caps, on the amount of coverage that they provide during a term or even a lifetime. In addition, these policies don't have to have a limit on the out-of-pocket expenses that you may have to pay, such as for deductibles or co-pays. Major medical plans must include caps on out-of-pocket spending. Short term plans don't have to, but some do include caps on what you'll have to pay out of pocket over the course of the contract.
While premiums are low, deductibles can run into the thousands or tens of thousands of dollars. When you add to that the cost of any medical claims that get denied by the insurance provider, it's easy to see how you could easily become overwhelmed with medical expenses, especially if you don't have any savings.
Anyone Who Wants to Avoid the Insurance Tax Penalty
Short term health insurance doesn't meet the requirements set forth by the Affordable Care Act, meaning that these policies will not prevent you from incurring the tax penalty for not having health insurance. While Congress eliminated the individual mandate penalty starting in 2019, the mandate is still in effect for 2018.
Those Who Want Comprehensive, Long-Term Coverage
If you're looking into getting essential medical coverage from a policy, a short term health plan may not be the best choice for you. By having a gap in your comprehensive coverage, you may have to pay higher premiums when you do enroll in a more inclusive medical plan. The better choice would be to get the comprehensive coverage that you need right from the start to get the best rates. If you can't or don't want to do that, then consider your options carefully before signing up for a short term health plan.