How to Choose a Reputable Company When Buying Short Term Health Insurance
Guides & Planning
How to Choose a Reputable Company When Buying Short Term Health Insurance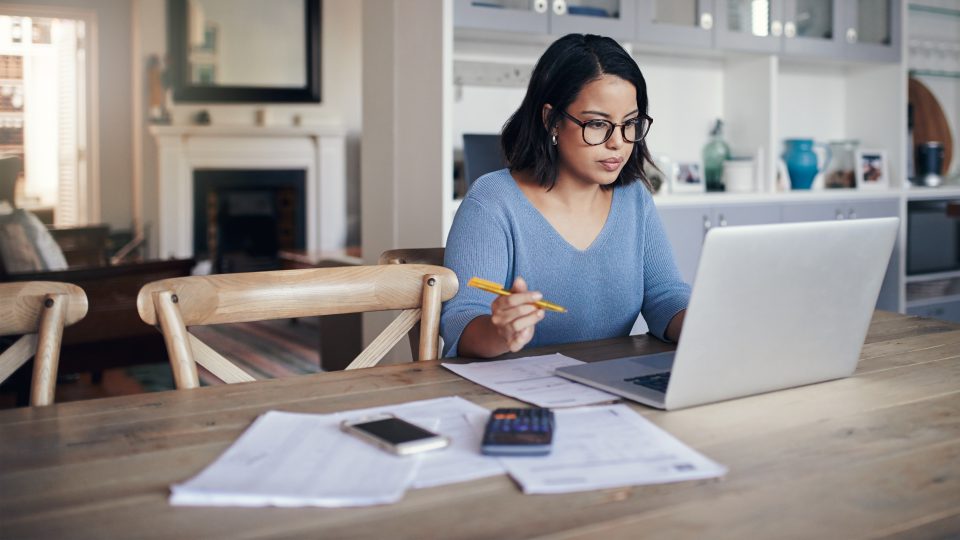 It's not only important to make sure you have the right plan, but to also make sure that you are getting it from the right carrier. Short term health insurance is not as strictly regulated as the ACA so you need to do your homework.
If you're currently unable to get a health insurance plan that meets the standards of the Affordable Care Act, you might be considering a short term health insurance policy instead. Approximately seven million individuals within the United States find themselves in the position of either earning too much to qualify for a subsidy under Obamacare, or that even with a subsidy they still can not afford a major medical / Obamacare plan. This exact scenario, along with some others that we explain in another article, have lead to the increased enrollments of short term health plans.
Historically temporary plans have always had their place, most often because individuals might change jobs and there is a waiting period before someone could receive new coverage. In recent years, but particularly in 2018, short term health plans have become a focus for millions of individuals within the United States, as more of a permanent solution, instead of a temporary one.
It is important that you understand that short term health plans are not subject to the same regulations that ACA plans are, and this is critical for you to understand for two major reasons:
Insurers can pick and choose what they cover and how they carry out their policies. Choose the wrong company, and when push comes to shove, you might be left without the coverage that you need. Only a reputable company will provide a safety net that you can count on.
Short Term Plans being less regulated, and sometimes confusing, has resulted in a large number of "shady companies" popping up and trying to mislead, and in some cases downright defraud individuals and families seeking affordable healthcare options. While it can be very difficult for state regulators and the government, or us for that matter to shut-down all of these "shady companies", what we can do effectively, is provide you with factual information so you can make an informed decision.
At HealthNetwork we decided to take it upon ourselves to create what we hope will be the industry standard resource for factual information about short term-health-insurance. We not only provide you with factual data and complete transparency into our process, but we also have brought together in one place all of the different plans, insurance brokers and insurance carriers, that we know to be ethical operators. That said, we also want to provide you with information on how you can do this on your own.
In other words, if you have never heard of HealthNetwork, and you want to do this research on your own, and fact-check the fact-checker, now you can!
Check with Your State's Insurance Board To See If A Company Is Legitimate
Each state runs its own insurance department that oversees insurers and enforces regulations. When you're considering signing up with a short-term insurer, your first step should be to check out the website for your state's insurance department.
First confirm that the insurance company and the broker through which you intend to purchase the plan are licensed in your state. Although you should do this anytime that you're purchasing short term health insurance, it's particularly important when you're shopping online. Insurance websites may be accessible to people anywhere, including those who live in states where the company doesn't hold a license. Even if a company was once licensed in your state, there's always chance that their license has been pulled. State Departments of Insurance should have up-to-date information on current licensing.
While you're searching the insurance department's site, look into whether the company has faced any disciplinary action from the state board. Even if an insurer or broker's license is still valid, past transgressions may have given it a negative mark in the state's eyes.
Consult Consumer Resources
When considering short term insurance plans, it's important to find out about the real-life experiences that others have had with the company. If an insurer is reliable, word is likely to get out. On the other hand, if a company has fallen short of expectations time and again, you're likely to uncover online outcries from a host of angry customers.
Online ratings and reviews: A quick online search can tell you a lot about a company. If you see a lot of complaints against a company, that's a bad sign about its dependability. Related to that, if you don't see much information at all about a company, that could be another red flag, indicating that the group hasn't been around long enough or done enough business to warrant any sort of feedback, positive or negative. Take online reviews with a grain of salt, though, since you can't be sure about the motives of personal reviewers. Also, make sure you're looking at reviews for short term health insurance specifically. Insurers may offer other products, like auto or rental insurance, and ratings may be focused on those products instead.
Consumer protection organizations: The Better Business Bureau and other consumer advocacy groups seek to provide warnings against disreputable companies. Check for favorable ratings at these and other independent organizations' websites before deciding to sign up with an insurance company. Note that the Better Business Bureau offers paid memberships (accreditation). If a business isn't accredited by the BBB, it doesn't necessarily mean that the company isn't trustworthy. It may just mean that the company didn't purchase a membership.
Note Regarding BBB Ratings: We are not sure of how the BBB editorial and rating process works, nor do we want to speculate. What we have observed however, is companies who are known to have questionable business practices, or who create a toxic experience for consumers for a variety of reasons, can have A ratings with the BBB. For example, a company that is known for excessively "robo-dialing" consumers upwards of 70 times in a single day, does in fact have an A- Rating with the BBB. Often what you will find if you dig into the details is that as long as a company is actively managing any consumer complaints that have been filed, they can still maintain an A or A- rating with the BBB.
Special Note Regarding Websites That End In .Org: There are no restrictions as to who can own a .Org domain name. Often people will mistakenly associate a website ending with .Org, as being a non-profit, or government website. This is not true. Just because a website ends in .Org instead of .Net or .Com, doesn't make it trustworthy.
Friends and family: Some of the best sources of information may be the people you know personally. Check to see if any of your friends, family, or neighbors have used short-term health insurance. If so, ask about their experiences, particularly if they've ever had to file a claim with the insurer. Referrals from peers can often be the very best ways to find out if something is as good, or as bad, is it's made out to be. Within HealthNetwork, the parent company of this website, we have something called the "Neighbor Test". The first step in order for any service we offer to be considered for production, it is for it pass the neighbor test. The "neighbor test" requires that anything we bring to market, be something that we would knock on our immediate neighbors door to tell them about and ask them to try. No one wants to be in trouble with their neighbors, so our "neighbor test" we have found to be a great way to quickly disqualify anything that doesn't meet our high standards for a quality consumer experience.
Look for Upfront Disclaimers
Federal regulations stipulate that short term insurers must be upfront about the limitations of their plans. For example, insurers are required to make it clear that their plans do not meet the standards for acceptable minimum coverage set forth in the ACA. Both the current federal guidelines and the proposed rule issued by the Trump administration in early 2018 include such requirements.
If you're browsing online for a short term health insurance plan, look for such disclaimers right away. You shouldn't have to dig far to find them. These disclaimers are mandated by law, so a reputable company will do the right thing and make them easy to spot. If they're buried deep on an insurance company's website – or worse, you can't find them at all – that's a good sign to stay away from that insurer. A company that is willing to push the limits on something as simple as disclaimers probably won't be one that has your back if and when it's time to file a claim.
This same advice goes for online brokers, especially because there are far more brokers than insurance carriers. Look for upfront information on the broker's website about the limitations of short term plans. A reputable broker will want to make sure that you understand what you can expect from a temporary insurance plan before you commit to it.
If you're unsure about an online insurance broker, you can always reference our list of recommended options.
Read the Fine Print
Finally, one of the best things that you can do when looking for a reputable company is to pay careful attention to the details of its plans before signing up. You can tell a lot about a company by what is included in its temporary plans, but you may be able to tell even more by what isn't. Every short term health insurance plan has exclusions, but some have more exclusions than others. As you're reading through a plan's specifics, keep an eye out for whether it seems that the insurance company has written clauses and stipulations that will serve as loopholes to get them out of paying for much of anything. For instance, if the plan caps its payments for emergency room visits at $500 or refuses to cover hospital stays that begin on a weekend, you could be left holding a bill that puts you thousands of dollars in debt.
No matter what company you choose for your short term health plan, your coverage won't be as comprehensive as it would be with an ACA-compliant plan, but you should still be able to trust that your temporary insurer will come through for you when you need it. Taking the time to do your homework on a company before signing up for a short term insurance plan can save you a lot of heartache – and a lot of money – in the end.