Short Term Health Plans Overview
About Short Term Insurance
Short Term Health Plans Overview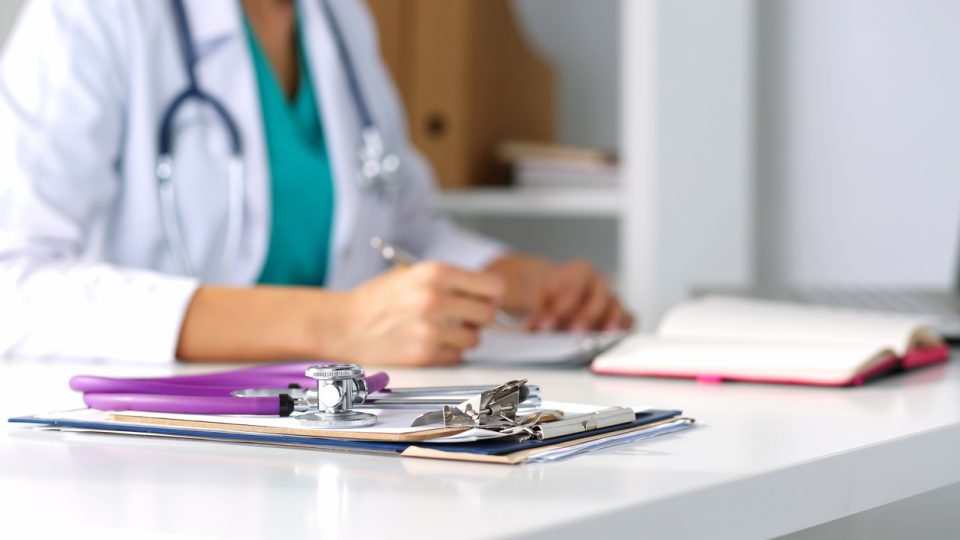 Short term health insurance plans are great and more affordable alternatives to an ACA plan that is not constrained to an enrollment period and can start as quickly as next day.
Health insurance isn't an easy subject to talk about, let alone research. With confusing political discussions surrounding healthcare reform, you might not realize that you have options when it comes to getting covered. You might also have heard about short term health insurance, a product that's been around for the last few decades, but you may not know much about it. Is it "real" health insurance, or is it junk? The short answer is that it depends on what you need it for. As with any insurance product, your mileage will vary. Temporary health insurance serves a specific purpose for specific groups of people. You might be one of those people.
Under the Affordable Care Act (the current healthcare law, also called the ACA or Obamacare), most Americans must carry qualifying health insurance. Every major medical plan sold after March 23, 2010, will, among other things, cover 10 essential health benefits, protect consumers from being discriminated against based on health history or gender, and cap your out-of-pocket medical costs. But these plans, which are sold on Obamacare exchanges and through private companies or independent agents, can be expensive. Most people who apply on an ACA marketplace qualify for advanced premium tax credits. These credits reduce monthly premium rates, making ACA-compliant plans affordable.
For those who don't qualify for cost assistance, qualifying health plans are expensive, and they're not getting any cheaper. Various factors – including lack of participation on the marketplaces and changes under President Trump's administration – have forced insurers to raise premiums or exit the exchanges altogether. Major medical insurance isn't a viable option for many people.
That's where short term plans come in. Originally introduced to bridge gaps between major medical coverage, these plans provide a safety net for when you don't have any other coverage options. To be clear, these plans should still be used as safety nets, not as a replacement for major medical insurance. There are lots of limitations to temporary health plans, not least of which is that they are, as you might guess, temporary. But they can also be a good option for certain people, and they're definitely better than not having any insurance at all. You just need to know what you're buying before you sign up. If you're not sure where to start, you're in the right place. In this article, we'll highlight the basics of short term health plans: coverage, customer, cost, and conditions.
Coverage
Short term health insurance primarily covers accidents, unexpected medical problems, and emergencies. It may also provide coverage for limited doctor's visits and other care for the duration of the contract. Individual policies vary based on the company and plan type that you choose. For instance, some companies might offer coverage on a very limited basis for pre-existing conditions. That's not typical, though, and you should expect short-term plans to exclude coverage for things like:
Preventive care
Maternity or prenatal care
Mental health services
Prescription drugs
Pre-existing conditions
If you break your leg or end up in the hospital for a burst appendix, then your short term plan would likely cover the hospitalization and treatments required to treat these issues. Consider temporary health plans as a stopgap when you can't buy major medical. Like catastrophic medical coverage under the ACA, these less expensive plans are designed for healthy people who just want a plan in place for the unexpected. Unlike catastrophic plans sold on Obamacare exchanges, short term plans don't count as minimum essential coverage and don't protect consumers the same way that major medical policies do.
It's important to note that while at least one company recently has introduced a short term plan option that covers pre-existing conditions up to a relatively low dollar amount, this isn't the norm. Temporary health plans cost less than major medical because they limit their risk pools to healthy people via medical underwriting. In other words, they screen people based on medical history.
Fewer medical claims mean that companies don't spend as much of the premiums they collect on healthcare, and they can pass on those savings to their customers. Coverage under short-term health plans is very limited and much more specific than ACA-approved major medical policies. When you're looking over a short term plan, read the fine print carefully, and ask questions to make sure you know what you're buying.
Customer
We mentioned that temporary health insurance plans limit their risk pools to healthy people. They do this by using medical underwriting as a way to screen applicants. Before the Affordable Care Act was passed in 2010, all major medical plans used a similar screening process. People with pre-existing conditions had trouble finding coverage at all, let alone affordable coverage, which is why the ACA barred major medical plans from using medical underwriting anymore.
Short term policies, however, don't have to follow ACA rules because they don't count as minimum essential coverage. Unless your state has specific rules for companies selling short term plans – and some do – then you will likely undergo a medical underwriting process when you sign up for a temporary health plan.
Who should buy short term insurance?
Who should avoid short term insurance?

Young adults without health problems

Older adults with medical issues

People who don't see a doctor regularly

People with pre-existing conditions

People who don't need specialist coverage

Families with young children

People who aren't taking any regular meds

People who need regular medical care

Those who need temporary coverage to bridge a gap between major medical plans

Those who need the benefits and features of major medical policies

Example Situations:

College graduates without access to a parent's plan.
People who are starting new jobs and must wait for employer-sponsored coverage to start.
People who need proof of insurance for travel or volunteer work.

Example Situations:

A person with diabetes who needs regular checkups and medication.
People with cancer or other potentially costly and life-threatening conditions.
Pregnant women or women who plan to become pregnant during the short term contract.
Of course, this is a general list based on averages. The average young, healthy person won't need to a see a doctor very often. But if that person has seasonal allergies, then he may need shots or a strong prescription when allergy season starts. Short-term plans wouldn't be ideal for this person. Families, likewise, will almost always benefit from a major medical policy, especially those with young children. But a family with two healthy adults and a teenager might be fine with a short term policy because teenagers don't usually need a doctor as often as toddlers do.
This is to say that while the target audience for short term health insurance is young and healthy individuals, your situation might warrant exploring this type of plan as an option. If you have a chronic medical condition, you won't likely benefit from temporary insurance. This kind of coverage works best for people in transition, i.e., those who need a short term solution to health insurance.
Cost
As with any kind of insurance, costs for short term health insurance vary based on your policy, where you live and other factors. But regardless of the policy you buy, you'll likely pay much less for temporary health insurance than you would with a major medical plan. In 2018, the average cost of a short term health insurance plan is about $100 a month for an individual (approximate national average for a 30 year-old non-smoking, male). By contrast, that same person would have to spend around $280.00 a month for an ACA-approved bronze plan in 2018, which is the lowest-tiered metal plan available (rate for 30 year-old, non-smoking, non-subsidized male in the State of Michigan). In 2017, according to the IRS, the average monthly premium for a bronze ACA plan was $272.00.
It's not just about premiums, though. You'll also need to consider your out-of-pocket costs when picking a health plan. That includes deductibles, copayments, and coinsurance. Here, too, short term plans will vary. In 2016, the average deductible for an individual bronze plan jumped to just under $6,100 – that's how much you would have to pay before a plan starts paying its share of your bills. Short term policies can have deductibles as low as $500 and as high as $10,000. There's a broad range, so it's important to review costs carefully when you're researching plans. Make sure you understand the costs – premiums, deductibles and the cost-sharing associated with the plan – before signing up.
Conditions
If you decide that short term health insurance will work for your needs, make sure you understand the rules with these plans. In 2016, the Obama administration shortened the length of time that people could hold short term policies. Before then, temporary health plans could last up to 364 days in some states. Guidelines in 2016 forced companies to limit the duration of short term policies to just three months.
Here are some other things you need to know about short term plans:
You can sign up anytime throughout the year, no need to wait for open enrollment.
Coverage can start as soon as the next day, but there may be waiting periods for certain covered conditions depending on the plan.
They are not renewable, but some companies bundle three-month plans together in sets of two, three or four, which can effectively give you a year of coverage while only having to go through medical underwriting once.
Your plan will likely include caps on what the company will pay out for medical claims during the course of the contract (major medical plans have no such cap).
You can be denied based on pre-existing conditions or other factors as determined by the insurance carrier.
If you develop a medical problem during your three-month contract, that condition may prevent you from signing up for a new policy once your current term ends, but if you signed up for two or more short term policies at the same time, in the beginning, the carrier may excuse any medical conditions that happened during your first three-month term and allow you to continue coverage for the consecutive terms.
They do not count as minimum essential coverage under the law, which means you'll pay a penalty if this is the only type of insurance you have in 2018.
Under the Affordable Care Act, Americans must hold qualifying health insurance for at least nine months of the year. If you go for three consecutive months without coverage, you'll be subject to a penalty fine. Short term plans are designed to bridge a gap in major medical, so the logic behind shortening their duration was that these plans could be used if you had to wait for major medical to start – say if you started a new job or needed to wait for open enrollment to start in November. The penalty for not having health insurance will be eliminated starting in 2019, so you won't need to worry about it anymore anyway.
Short term health insurance is an increasingly popular choice among consumers. Enrollment in these plans nearly doubled between 2013 and 2016 according to eHealth.com, and it's not hard to understand why. For those with minimal health problems or risks, or those who just need a temporary bridge between gaps in coverage, short term plans make sense. They're cheaper and less comprehensive than major medical, making them ideal for certain people. Before you sign up, understand what you're buying. These plans won't provide the coverage that a standard health plan will, but they could meet your needs in a pinch. Review plan details thoroughly to make sure this option is right for you.