Cutting Costs While You're Unemployed? Don't Cut Health Insurance
About Short Term Insurance
Cutting Costs While You're Unemployed? Don't Cut Health Insurance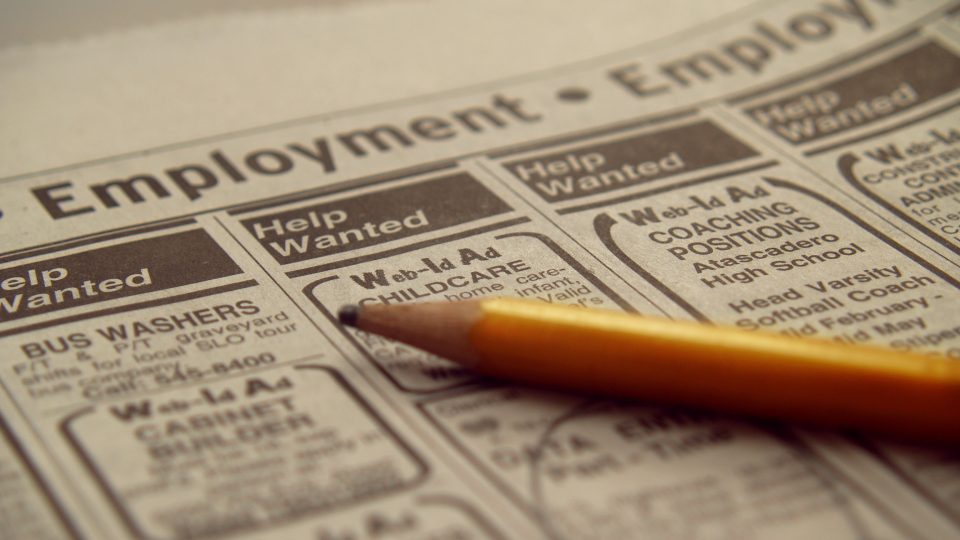 If you lost your group plan when you became unemployed, consider a short term health insurance plan for coverage.
During the stress of unemployment, losing your job-based health insurance can feel like a double blow. You might be tempted to skip out on health insurance until you get a new job with benefits, but that's a risky choice. Instead, consider your options for unemployed health insurance, and then find space in your budget for affordable coverage.
Short Term Health Insurance
Short term, limited-duration health insurance is designed for times when you have a gap in coverage, such as during unemployment. An Obama administration rule capped short term policies to just three months, but a new rule under the Trump administration reverses that regulation. As of October 2018, you can now hold short term health insurance policies for nearly a full year in most states, and you may be able to renew them for up to 36 months total.
Temporary health insurance carries a lower price tag than most of the other coverage available to you during unemployment. One reason for this is that these plans don't cover all of the services required of plans that are compliant with the Affordable Care Act. For example, they may not provide a prescription drug benefit and are unlikely to include maternity care. Also, these plans limit the risk pool by excluding people with major health problems and by not providing coverage for pre-existing conditions.
Although coverage may not be as comprehensive as you're used to, if you qualify for temporary health insurance during unemployment, this type of policy can provide an important safety net. When money is tight, the cost savings that come with a short term plan can be significant.
Coverage through a temporary health plan can start as soon as the day after you sign up. If you suddenly find yourself without employer-sponsored coverage, this may be the quickest way to ensure that you have health insurance during unemployment without leaving yourself vulnerable to emergencies that arise during a coverage gap.
It's important to know that if you rely on limited-duration health insurance for a period of three consecutive months or more, you may owe a penalty at tax time. However, even with the penalty, carrying temporary health insurance can still be cheaper than paying the premiums attached to major medical plans. Furthermore, this penalty will no longer be in effect starting January 1, 2019.
Major Medical Coverage
If you want to maintain unemployed health insurance that's similar to what you're used to, consider obtaining a major medical policy. There are a few ways you can go about that.
COBRA Coverage
Through the COBRA law, you have the right to keep your employer-sponsored plan for a period of time after you lose your job. However, your former employer will no longer pay a portion of the premium, so you'll be responsible for all of it. You may also be charged an administrative fee to maintain this coverage. For many unemployed people, the high price tag of COBRA health insurance is cost prohibitive. Job-based coverage tends to be even more generous than plans sold on the private marketplace, and it comes with a generous price tag to match.
Marketplace Health Insurance
Losing employer-sponsored coverage qualifies you for a special enrollment period under Obamacare. To get a new health plan under this special enrollment period, you must sign up for a plan within 60 days of losing health insurance through your job.
You may qualify for subsidies to help pay your insurance premiums. Keep in mind, however, that your income for the entire year will be taken into account when determining your subsidy amount. Even though your income might currently be low or nonexistent, if you were doing pretty well for yourself before your job loss, you might not receive much of a subsidy. For some people, that can be a deal breaker at a time when money is tight.
If you choose to sign up for a plan through the marketplace, your coverage will start on the first day of the next month. You will be uninsured in the meantime.
Private, Off-Exchange Coverage
People who don't qualify for federal health insurance subsidies may want to purchase an individual health plan outside the marketplace. As with marketplace plans, you need to do this within the window of your special enrollment period. By purchasing outside the marketplace, you may have more options for health insurance companies, but premium costs may be high.
Go Without Health Insurance
You could also choose to forgo health insurance for the time being. If you're hopeful that a new job will come along soon, you might decide to hold off for another employer-sponsored policy. In the meantime, you will probably have to put off doctor visits and other non-emergency medical care until you once again have coverage.
Keep in mind that if your job search takes longer than expected, you may be subject to the federal penalty for not carrying minimum essential health coverage.
Additionally, even if you quickly find a new job, you still may not have health insurance right away. Many employers require a waiting period before coverage begins. This can extend the amount of time that you are without the protection of a health insurance policy. A short term health insurance plan comes in handy here. It may not provide you with the full coverage you need, but it'll keep you from facing insurmountable medical bills for emergencies.
Why Maintaining Coverage Is Essential
Going without health insurance is a risky gamble. Even if you're healthy now, emergencies can happen at any time. You may be able to put off your routine well check for a few extra months while waiting for a major medical plan, but if you trip and break your arm, you'll need medical attention right away. Unexpected medical bills add up quickly, especially if you delay treatment to save money. Even with a health insurance policy, you'll still be responsible for a portion of the bills, but not to the extent that you would be if you were entirely uninsured.
It can be tempting to forgo health insurance during unemployment. However, there's always a chance that something could go wrong, plunging you toward a financial disaster at a time when your money situation is already tenuous. It's better to pay the monthly price for health insurance so that you have a safety net that's ready and waiting for you.
Best Options for Health Insurance During Unemployment
For those who qualify for significant premium subsidies, a marketplace health plan may provide the most comprehensive health insurance during unemployment. For many people, however, an individual insurance plan may be too expensive at a time when funds are uncomfortably low.
Short term health insurance during unemployment can serve as a promising alternative. Premium costs are relatively low, and the financial relief that it provides in an emergency will be worth every penny that you paid for the policy. Because these plans can start right away, you won't be left with uncertain gaps in coverage, and you can rely on that safety net as soon as your job-based insurance ends.