The Benefits of Short Term Health Insurance for College Students
Guides & Planning
The Benefits of Short Term Health Insurance for College Students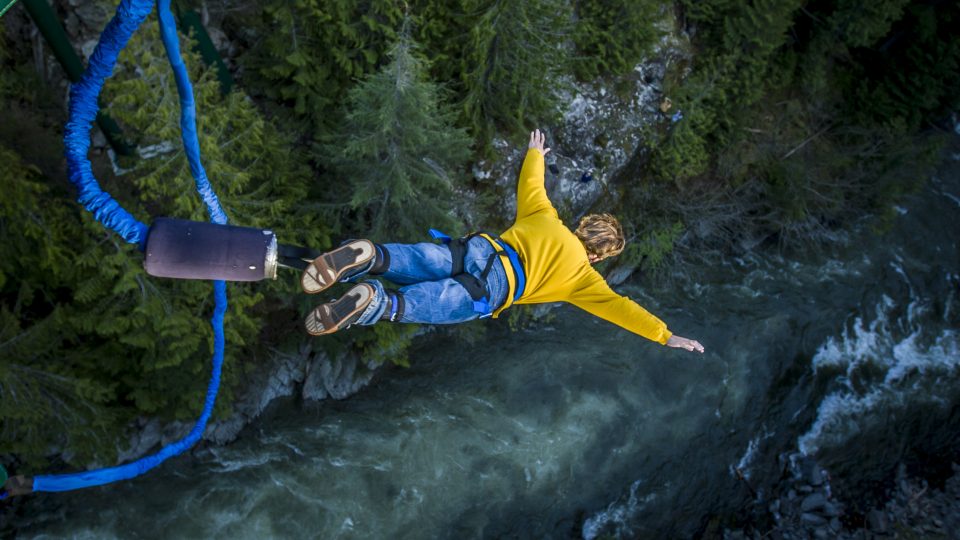 College students should consider short term health insurance plans as an affordable, flexible alternative to their parent's coverage.
Nearly 1.7 million American college students don't have health insurance. Going without health coverage may seem like a money-saving move at a time when finances are tighter than ever. Unfortunately, seeking treatment when you don't have insurance can be even costlier. Because you can never predict when an illness or an accident will strike, it's always a smart idea to have some sort of health insurance plan in place. A short term health insurance plan can satisfy your need for coverage while in school without breaking the bank. In fact, you may find that a temporary health plan suits your college lifestyle just right.
Yes, You Really Do Need Health Insurance
What could be better than heading off to school? You're setting out on your own and making something of your life. You're young, you're healthy and you're independent. It can be easy to think that health insurance isn't really necessary at this time in your life.
It's time to change that thinking because whether you have health insurance while in school may factor into your academic success. In 2002, the Heinz Family Philanthropies and the Chickering Group did a study on college students and health insurance. They found that uninsured students were more likely to drop out of school before completing their degrees than their insured peers.
That makes sense when you consider that a lack of funds is a common reason that college students quit school. Facing a medical emergency without health insurance can quickly eat up the money that you had earmarked for tuition and supplies. Medical bills can even send you into debt so that you don't have the extra cash to return to school anytime soon.
You might not think that you need health insurance because you're young and currently healthy. Medical emergencies can surprise you, however. Youth doesn't protect you from developing appendicitis or breaking your arm when you trip over a crack in the sidewalk. Your financial future – not to mention your educational success – might depend on it.
Short Term Plans Can Work for You
Even if you understand the importance of carrying health insurance, it can be difficult to fathom how you can fit thousands of dollars' worth of premiums into your budget on top of tuition and housing costs. Getting short term health insurance during school can be the answer to your financial concerns.
Many health plans, including university health plans and those purchased through the healthcare marketplace, are required to offer comprehensive coverage that includes all of the health benefits outlined in the Affordable Care Act. There may be a time in your life when you'll need all of those benefits, but it might not be right now. Instead, you could opt to get a plan that will lend a hand in a major emergency but doesn't make provision for every little thing that could possibly come up. A plan like that can save you serious cash compared to a major medical plan.
Student health plans can add thousands of dollars to your school costs each year. Private health insurance can cost even more; the average monthly premium for a silver plan purchased through the healthcare marketplace was $743 in 2018.
The average short term health plan costs just over $100 per month. If you're on a tight budget, having temporary health insurance while in school can be your best bet. You'll gain the peace of mind that comes with knowing that you're insured without draining your bank account in the process.
It's Not Too Late (Until It's Too Late)
There's no denying that getting ready for college can be an extremely busy time. As you're going through your packing lists time and again, you'll probably check off items like pens, a laptop, extra-long bedsheets and laundry detergent. One thing that you might not have written down, though, is health insurance. During this jam-packed season of life, you might not have the mental space to remember to shop for health benefits.
One of the great things about short term health insurance is that you can sign up for a plan at any time. Unlike traditional major medical plans, temporary health plans have no open enrollment period. You can sign up anytime. You also don't have to hold off until the beginning of a new semester like you might have to do for student health insurance from the university.
Often, you can request for your temporary health coverage to begin the day after you submit your application. There may be a short waiting period before you can receive treatment for an illness, but injury protection might begin on the first day of the policy.
Because of new federal rules that will take effect by October 2018, you'll soon be able to hold a limited-duration health insurance plan for up to just under a year at a time in many states, and plans will be renewable for up to 36 months depending on where you live.
Short term coverage comes with plenty of advantages, but you should keep in mind that there is a point of no return when it comes to temporary coverage. Once you get sick or hurt, it's too late to sign up for short term health insurance. These plans don't usually cover pre-existing conditions, so don't think that you can put off paying for insurance until you actually need treatment. It's better to be proactive so that the insurance will be there when you need it.
Mind Those Gaps
Short term health insurance is a good option for many college students, but you might still choose to sign up for the student health plan that's offered by your school. That's okay. You should always buy the health plan that makes sense for your life and your budget.
Just remember that if you travel home for the summer or spend your spring break at the beach, there may be no providers there that are covered by your plan. In fact, some student health plans are in effect only during the semester and leave you without insurance during the summer months, especially if you move off campus until school starts back up in the fall.
For those times when your student insurance plan provides insufficient coverage or no coverage at all, consider using limited-duration health insurance as a placeholder. These plans don't usually restrict you to a specific network of providers, which gives you the freedom to travel without worrying that you'll be exposing yourself to a risky gap in coverage. Because you can hold one of these plans for as few as 30 days, you can tailor your temporary health insurance to fit your school schedule.
Your college years are filled with potential, and going off to school is just the start of this exciting adventure. Don't let a lack of insurance compromise your college experience. Without coverage, both your education and your overall health could suffer. Getting short term health insurance during school is a flexible, affordable way to ensure that you have the coverage that you need.