What the Self-Employed Should Know About Short Term Health Insurance
About Short Term Insurance
What the Self-Employed Should Know About Short Term Health Insurance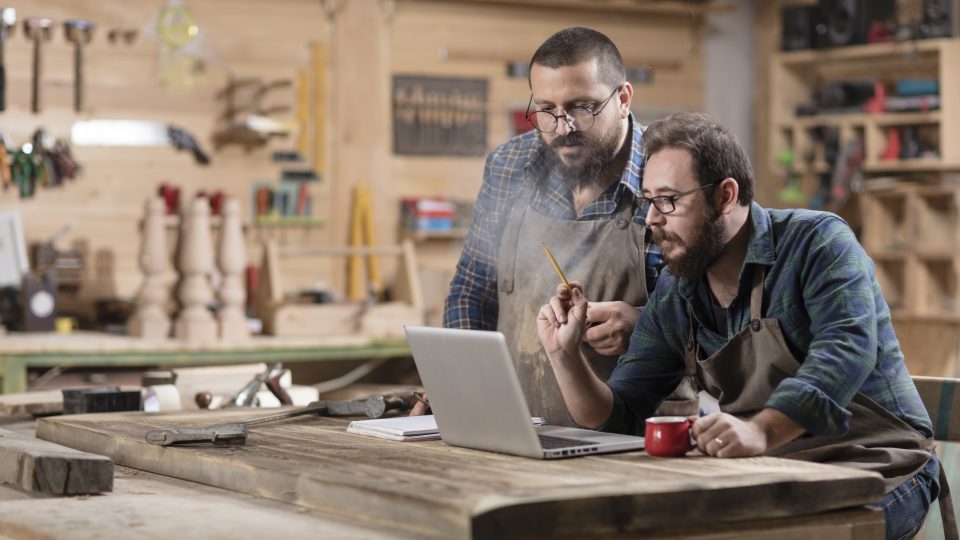 Short term health insurance plans may be a good fit for the self-employed and here's why.
Buying a health insurance plan from an Obamacare marketplace isn't the only way for you to get health coverage if you're self-employed. In fact, you might not even need major medical insurance depending on your health needs. Another option is to buy short term health insurance. Learning the facts about temporary health plans can help you decide if this flexible, affordable coverage is right for you. Here's what you should know.
You Can Sign Up Anytime
Open enrollment for individual major medical plans happens in the fall. If you miss that 45-day window, you're out of luck until the following fall. Even if you don't care about receiving government subsidies, you can't purchase private health insurance in the middle of the year. The only exception is if you experience a qualifying life event, such as a move or a marriage, that grants you a special enrollment period. But even these special signup windows might require that you already have major medical in place, so they aren't a guarantee for a new policy.
With short term health insurance, enrollment is always open. Temporary insurers are allowed to grant you a policy at any time, so whether you want to start a new plan in January, May or October, you can do so. And thanks to new regulations, you can buy a short term health plan that lasts up to just under a year in most states.
Unlike major medical plans that don't activate your coverage until January 1, waiting periods for short term plans are minimal. Your coverage may go into effect the day after you submit your application. Some plans do have a five-day waiting period for illness care or a special waiting period for cancer treatment, though, so it's a good idea to read the fine print before scheduling an appointment with the doctor.
It's Not the Same as Major Medical Coverage
The Affordable Care Act established clear rules for major medical plans, but those regulations don't apply to short term health plans. Because temporary health insurance operates outside the scope of the ACA, it doesn't have to offer the same types of coverage as regular health insurance.
One of the most important things to understand about short term insurance is that your health history matters. An insurer can refuse to issue you coverage if it considers you a risky customer. For example, if you've had cancer, you might not be able to buy a temporary plan. Less serious pre-existing conditions might not keep you from coverage, but they'll probably be considered exclusions per your plan. The insurer won't pay for any claims that are related to a health condition for which you've experienced symptoms or treatment in the last several years. IHC Group does offer limited coverage for pre-existing conditions in one of its plan types, so check with this company if you need temporary coverage but have a health history that might prevent you from getting covered otherwise.
Additionally, short-term health insurers are allowed to set their own rules about what they will and won't cover. Unlike traditional plans, they don't have to follow the ACA's rules about minimum essential benefits. Most cover basic services, such as hospital stays and surgical procedures, but they might not include maternity care, mental health treatment, preventive care or prescription medications.
If you're a person who needs to see several specialists each month and fills multiple prescriptions on a regular basis, a major medical plan is probably a better fit for you. However, if you don't go to the doctor often and are looking for a measure of protection in case you wind up in a medical emergency, short term insurance could fit the bill.
You Can Add Supplemental Plans
Although temporary health insurance is less comprehensive than major medical insurance, there are options available that can help you round out your plan. Supplemental insurance plans – also called ancillary or voluntary benefits – provide benefits for specific health needs. With these supplemental add-ons, you can pick and choose the ones that you'd like to purchase in addition to your temporary health plan.
Some supplemental plans, such as vision and dental coverage, often work in much the same way as the health insurance plans that you're used to. You receive care from an in-network doctor, and the insurer sends a payment to the provider to cover a portion of your care. You may be able to use these plans to help with the costs of both routine care, such as eye exams, and critical care, such as tooth extractions.
Other voluntary benefits issue a cash payment directly to you. Indemnity, critical illness and accident plans typically work this way. The plan includes a fixed schedule of benefits, and you receive a cash payout when you experience a qualifying health event. You can use this money to help pay your medical bills or to help make ends meet while you're recovering from a health crisis.
Savings Are Recommended
Most short term health plans have low premiums. The average monthly premium for an individual temporary health plan was $109 in 2017, and a family plan cost an average of $264 a month. Those figures are hundreds of dollars less than what most people pay for an unsubsidized individual major medical plan. If you can swing it, it's a good idea to set some of this difference aside as savings each month. Earmarking this money for medical expenses will bolster the reserves you can draw from to help you pay for healthcare.
Deductibles for short term health insurance usually begin at $1,000 per person and go as high as $10,000. Family deductibles are often three times the individual deductible. In addition to the deductible, you may have to pay out of pocket for your share of the coinsurance. You'll also be responsible for any uncovered services, such as preventive care or prescription drugs. As a general rule, the less that you pay in premiums for your temporary health plan, the more you'll be expected to chip in for services. If you'd rather not pay as much for your care, choose a plan with higher monthly premiums.
Even if your short term health plan has a high deductible, it doesn't qualify you to open a health savings account. These special accounts are reserved for those who have major medical plans. However, you can open your own savings account that you use just for medical expenses. You won't benefit from the tax breaks that come with an HSA, but you'll still have money set aside to help pay for your healthcare needs.
You May Qualify for a Tax Deduction
Employees who work for others may be able to get group health insurance through their jobs, but you don't have that benefit as a self-employed person. You do have one insurance advantage over those with job-based insurance, however. The IRS allows you to claim your health insurance premiums as an above-the-line adjustment to gross income.
Short term health insurance plans aren't specifically excluded from this rule. There's a good chance that your temporary health insurance will qualify you to reduce your taxable income. This may provide a substantial discount at tax time, and it's a good incentive to make sure that you're always covered by some sort of health plan.
Health insurance can be a tricky subject for self-employed people to navigate, but it's important to think carefully about the plan that you choose. If you need basic coverage for an affordable price, a short term plan might be just what you're looking for.