Unemployed? 5 Reasons You Shouldn't Go Uninsured
About Short Term Insurance
Unemployed? 5 Reasons You Shouldn't Go Uninsured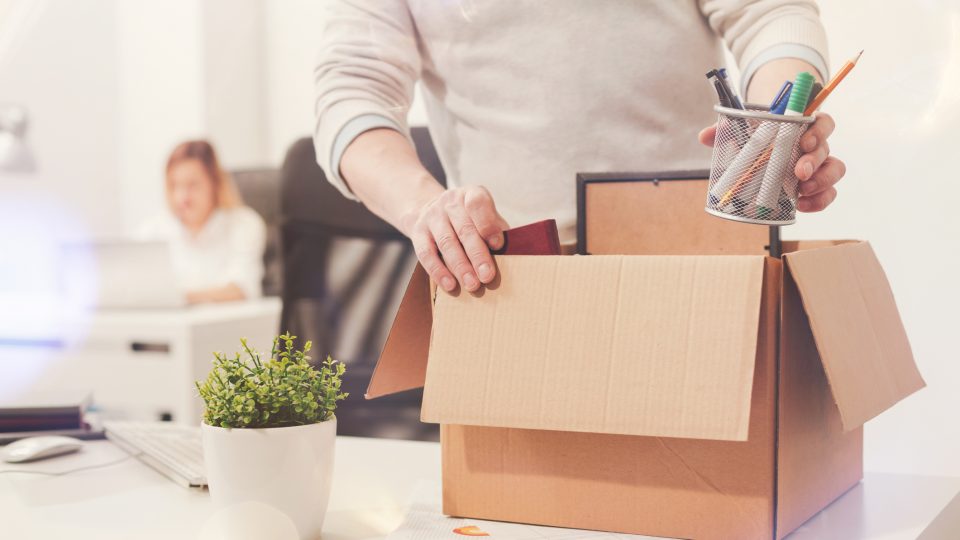 If you recently lost your group health plan because you lost your job, you may want to look at a short term insurance plan.
Health insurance premiums are expected to rise once more in 2019. Maryland premiums could rise by as much as 63 percent, Vermont by 44 percent, Connecticut by 32 percent and the District of Columbia by 52 percent. If you're unemployed, health insurance premium increases could be devastating. You may consider dropping your healthcare coverage to save on monthly expenses. But medical costs are also on the rise, and cutting coverage could leave you vulnerable to significant bills if you get sick or injured while you're looking for a new job. Here are five good reasons you shouldn't skip out on health insurance – and why short term coverage could work for you.
1

Medical Emergencies

Even if you're young and healthy, medical emergencies can surface unexpectedly. There are almost 137 million visits to the emergency room every year with over 12 million of those resulting in hospital admission. Almost 2 million of those were admitted to critical care. If you have no health insurance during unemployment, after leaving your parent's policy or for any other reason, you could be left with a pretty hefty bill if you are one of the millions who must visit an emergency room. In some cases, an emergency room visit can cost as much as $20,000 or more after testing, charges for the doctor and equipment used during the visit. This isn't even counting the high cost of care if you end up in the hospital. On average, a hospital stay in the U.S. costs around $2,000 per day.
2

High Out-of-Pocket Costs

Insurance companies negotiate medical costs with doctors, hospitals and other medical facilities. Even temporary health insurance during unemployment, which isn't as comprehensive as a major medical policy, could help you offset the cost of paying for medical care. Not only does an insurer negotiate what it will pay with each medical provider, it also negotiates depending on which plan you have. It's difficult to find what those negotiated prices may be as insurance companies keep that information confidential, claiming they don't want competitors to know what they negotiated.

Going uninsured means you'll have to cover medical costs entirely on your own. Some providers give cash discounts, but these may be negligible to the final bill. Cash discounts also may require you to pay a bill in full rather than on a payment plan. If you're unemployed, finding an extra $800 for an unexpected emergency room visit could be impossible.
3

Income Tax Penalty

Under the ACA, you're required to have comprehensive health insurance or pay a tax penalty when you file your taxes at the end of the year. For 2018, that penalty is $695 per uninsured adult in your household (plus $347.50 per uninsured child) or 2.5 percent of your income, whichever is higher. This means that if you do not have health insurance or only have short term, limited-duration health insurance, you may be required to pay the penalty for this year. Consider keeping your coverage if you're worried about the tax penalty.

You should know, however, that the tax penalty gets eliminated in 2019. The Tax Cuts and Jobs Act of 2017 zeroed out the penalty starting January 1, 2019. If you were hesitant to get short term insurance because it opened you up to a penalty (on top of paying premiums for less comprehensive coverage), then know that you'll have the option for short term insurance without the associated penalties starting next year. Switching to short term coverage from a COBRA policy might be a good way to save money while you're bridging the gap between jobs.
4

Your Credit Score

According to one Harvard study, 62 percent of personal bankruptcies were due to medical expenses. Unpaid medical bills are considered unsecured debt just as a credit card or personal loan would be. This means that the healthcare provider can file a civil suit in order to attempt to collect the debt. If a judgement is entered against you, you could face wage garnishment or other actions, including liens on vehicles or your home, as a means for the provider to collect the money owed. Medical bills can also be reported to credit reporting bureaus and, if they show delinquent, can lower your credit rating. This can make it difficult to obtain financing for a new car, credit card or even a home. It may also cause your insurance rates to increase, and you could have difficulty qualifying for an apartment.

The same Harvard study found that most people who filed for bankruptcy due to medical debt (72 percent) had some kind of coverage in place at the time. Insurance isn't a guarantee that you'll escape high medical bills, but it does guarantee some amount of protection. A relatively low monthly premium could be enough to offset high costs – and protect your credit score – while you're unemployed.
5

Short Term Plans

A good reason to keep health insurance while you're unemployed is the fact that affordable alternatives exist. Major medical plans under the Affordable Care Act must cover a host of essential benefits, can't discriminate against pre-existing conditions and must adhere to a wide range of rules and regulations. This is great, in theory, but it also makes major medical plans expensive today, especially if you're on a tight budget. When you're unemployed, trimming your budget can help you stay afloat. Short term health insurance offers a nice compromise between coverage and cost.

New rules finalized by the Trump administration in August will allow short term policies to last just under 12 months in most states. Some states regulate these plans more rigorously (or effectively ban them altogether). But if you live in a state that follows federal guidelines, you could buy a policy that lasts nearly a whole year, plenty of time to help you bridge that gap between jobs.

Short term health plans come with restrictions. They don't cover pre-existing conditions, you may not qualify if you have a medical problem, and preventive care typically isn't included. IHC Group actually does offer one short term plan that covers pre-existing conditions, but this isn't the norm. These plans act as catastrophic coverage, with some offering better benefits than others. But if you just need something in place to keep costs low and protect you during emergencies or unexpected illnesses, temporary coverage can work for your budget.

The risks of not having health insurance far outweigh the benefits, particularly when you're unemployed. If you're diagnosed with cancer, suffer a heart attack or are injured in a severe accident, you could be facing significant out-of-pocket costs your family cannot afford. Although you may still face an Obamacare penalty in 2018 if you only have short term health insurance, the penalty combined with the cost of the short term plan may be less than premiums for a comprehensive plan.

Medical costs are responsible for more than half the bankruptcies in the United States, and unpaid medical bills are a common reason for poor credit. Having health insurance, even if it is a temporary health plan, can help you protect your credit and prevent you from facing extremely high medical bills. Before choosing to go without insurance, consider a short term plan to protect you and your family.