Student Health Plan or Short Term Health Insurance?
About Short Term Insurance
Student Health Plan or Short Term Health Insurance?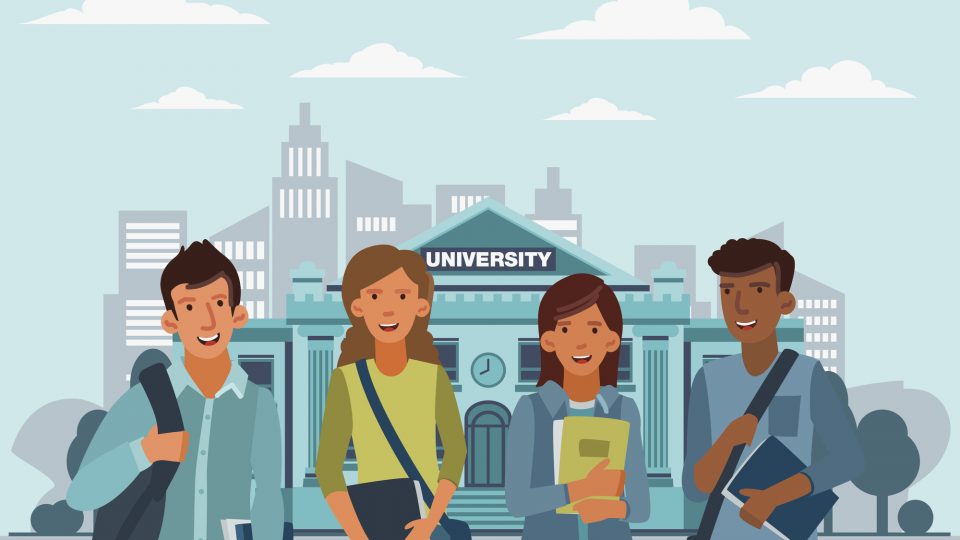 Many college-aged students need to find their own health insurance and the coverage offered by the college may not be sufficient. Students should check out short term health insurance plans.
After years of living with your parents and relying on their health insurance, you're off to college. Your parents' health plan may no longer meet your needs during this new phase of life – or it might just be too expensive to keep – but that doesn't mean you should just go without proper coverage. Instead, take time to explore your options for health insurance while in school. As a young adult, you have options for getting covered that go beyond the comprehensive insurance mandated by the Affordable Care Act (ACA or Obamacare). Here's what you need to know about student health plans vs. short term health insurance.
Plan Options
University health plans might vary from school to school, but your college may only have one option (probably) for the actual coverage it provides. Rather than being able to choose from different plan options with varying levels of coverage, premiums, copays and more, you'll have to opt in or out of the school's single health plan.
Short term health insurance comes in different shapes and sizes because it's sold by different companies. It's true that this coverage won't be as comprehensive as a student health plan – since school-based coverage qualifies as minimum essential coverage by law – but that might be okay for you, especially if you don't need the full range of benefits that the ACA requires. With a short term health plan, you can choose how much you want to pay in premiums, and your cost-sharing amounts (deductibles, copays and other costs) will vary accordingly.
Costs and Fees
No matter what type of health insurance you get, that coverage will cost you. This can be a challenge on a student budget, so finding a good deal will help you trim costs while making sure you've got the right protection in place.
Student health insurance is often lumped in with your tuition, room and board, fees and other charges on your bill. In fact, if you don't read your bill closely, you might not even realize that you've been charged for this service. Review your fee breakdown carefully, or ask your college bursar about the fees, to make sure you're not paying for coverage you don't want or need. One figure suggests that the average annual fee for a student health plan is between $1,500 and $2,500 each year, which comes to $125 to $208 per month. Some schools charge significantly more; at Stanford, for example, the annual premium is around $5,000.
By contrast, many short term plans cost less than $125 per month. In 2017, the average monthly cost for a temporary health plan was $109. Over the course of a year, that comes to about $1,308.
Most student health plans qualify as essential minimum coverage under Obamacare guidelines. Short term plans don't. For the remainder of 2018, you'll have to pay the individual mandate penalty to the federal government if you opt for temporary health insurance while in school instead of an ACA-compliant plan. However, this penalty is going away in 2019, so it will no longer factor into which type of health insurance is a better deal for you as a student.
Benefits and Payments
Since university health plans usually meet the coverage standards of the ACA, they have to cover services such as emergency care, substance abuse treatment, mental health counseling, prescription drugs, contraceptives and more. If you need those services, it's good when you're able to rely on your health insurance to help you pay for them.
But if you're like many young adults, that may be more coverage than you actually need. Having such a comprehensive plan will cost you. This is one of the reasons that student health insurance is more expensive than short term health insurance.
Companies that offer limited-duration health insurance aren't required to meet the ACA's standards, so they can choose to offer coverage for a more limited set of services. This may include emergency room care, doctor visits and surgeries. If that's all that you expect to need from your plan, then short term insurance might be a better bet for you.
On the other hand, federal law bans student plans from placing annual limits on a subscriber's care. This means that the insurer can't cap your benefits once you reach a certain spending threshold. If you need more medical care or you've got a chronic health issue, having no benefits cap could be an invaluable perk. Keep in mind, though, that you pay for this privilege through higher premiums. If you don't expect to require millions of dollars in medical care, consider going with lower-cost short term health insurance while in school instead. Some temporary plans will pay for as much as $2 million for your healthcare.
Network Considerations
Student health plans typically restrict policyholders to a specific network of care providers. The network may include campus health centers or local hospitals. Insurance plans typically reimburse in-network care at a higher rate than they reimburse out-of-network care. Other plans pay only for care received from providers in the network. Treatment elsewhere might not be covered by the insurer at all.
It's convenient to have a plan that will pay for your care at an on-campus health clinic. But if you need to seek treatment elsewhere, you might find that your student health insurance plan won't adequately reimburse your expenses.
If you want more options as to where you can seek care, consider getting short term health insurance during school. Most temporary health plans don't have network rules limiting the providers you can see. Eligible care will be covered no matter which doctor or hospital you go to. Some short term plans do have lists of care providers who have agreed to offer lower rates to members. Using one of those providers may reduce the out-of-pocket costs for which you're responsible. Networks aren't necessarily a bad thing since sticking to one could help you save money, but broader networks with short term plans may serve you well during college.
Internships, Summer Breaks and Other College Travels
Network coverage can become a bigger concern when you're off campus. If you go out of town for the weekend or move home for the summer, your student health insurance might not pay for any care that you get while you're there. The same goes for spring break vacations or semesters spent serving an internship in another city. Before settling on a health plan from your university, look into whether your coverage will travel with you. If not, a limited-duration health insurance plan with no network might be a better fit for you, especially if you want the freedom to travel around the country for your studies.
In fact, there's a possibility that your student health insurance plan will only be effective during the school year. This could leave you without coverage during the summer months. Such a gap could serve as a good opportunity to try out a short term health insurance plan.
Alternatively, you might choose to keep a short term health plan all year long. The Obama administration's 90-day term limit on these plans used to mean that you'd have to reapply for coverage every three months. However, there's now been a change in federal regulations, effective in October 2018. By then, you'll be able to keep a temporary health plan for almost a year in most states (depending on state regulations). One short term plan will be able to see you through an entire school year and beyond.
Small Schools vs. Big Schools
Not all colleges and universities offer student health insurance. Although this is a common option at larger schools, students who choose to go to a small university may not even have the opportunity to sign up for a school-based insurance plan.
Temporary health plans are more widely available. Whether you go to a big school or a small one, short term health insurance is a viable option in almost every state – New York, New Jersey, Massachusetts, Vermont and Rhode Island are the exceptions. Temporary insurance gives you the freedom to choose any school for higher education without worrying about whether student health insurance is available there.
Whether you choose student health insurance or temporary health insurance while in school, be sure that you carry some type of health coverage. If you get sick or hurt while in college, the right health insurance will mitigate the cost and stress.