Short Term Insurance Is An Affordable Safety Net
About Short Term Insurance
Short Term Insurance Is An Affordable Safety Net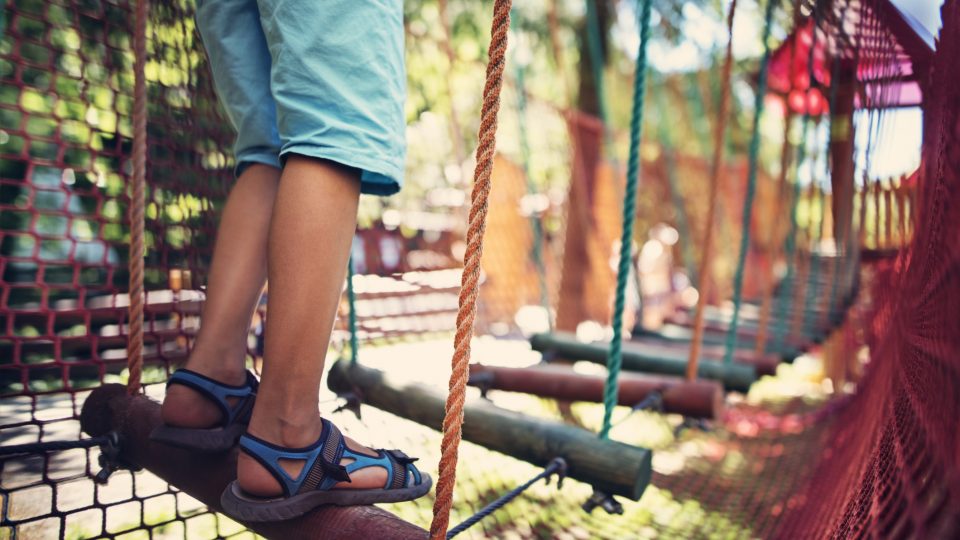 Short term insurance may not cover every medical need you may have, but it's great to have in place in case you have a costly medical emergency.
When you're unemployed, short term health insurance may provide you with an affordable safety net if you're trying to cut costs without sacrificing security. In fact, many consumers have turned to this type of policy over the years. Online broker eHealth reported that short term insurance represented 57 percent of its total applications for both short term and major medical coverage in 2018, representing a 10 percent increase over last year. Designed as stopgap protection for times of transition, temporary health plans give you peace of mind when you're out of a job and need to offset unexpected medical costs.
Less Expensive than COBRA Coverage
If you've recently become unemployed, health insurance may be offered to you by your former employer under the Consolidated Omnibus Budget Reconciliation Act of 1985 (COBRA). This is a federal law that requires any company with 20 or more employees to offer healthcare benefits to those who may lose coverage after their employment is terminated. Even if you're still employed by the company, but your hours have been reduced from full to part time, your employer may be required to offer COBRA coverage.
Under COBRA, you must pay the full cost of insurance premiums. Employers typically pick up a bulk of the cost of job-based coverage. Having to shoulder the full cost on your own could increase your monthly premiums substantially. Your $600 premium for family coverage through your job could jump to $1,000 or more. In fact, an employer can charge you up to 102 percent of the premium and use the additional percentage to offset the administrative costs involved in managing COBRA coverage. If you apply for extended COBRA coverage due to a disability, an employer may charge up to 150 percent for the coverage for a limited time.
Short term health plans, while not as comprehensive as employer-based coverage, give you a cost-effective alternative. Premiums for short term policies range widely, but you'll pay a fraction of the cost for these plans compared to job-based or private coverage. And since these plans usually cover emergency services, hospitalization and other medical costs associated with unexpected illnesses and injuries, they provide good temporary coverage while you're on the job hunt.
Immediate Coverage
Another reason to choose a temporary health plan when you lose coverage, whether due to unemployment or another reason, is that you can get immediate coverage. Major medical plans can only be bought during open enrollment, which runs from November 1 through December 15. Although you can sign up for comprehensive health insurance through an Obamacare insurance marketplace when you have a life-changing event, such as job loss, there are circumstances where you may not be able to enroll.
If you simply cannot afford your health insurance premiums and decide to cancel, for example, you must wait until open enrollment to choose a new plan. If you did not lose your job but were reduced to part time, you do not qualify for a special enrollment period that would allow you to change your coverage.
When you purchase short term health insurance during unemployment or after losing health insurance for a reason that does not qualify you for a special signup period, coverage is immediate. As long as you pay your premiums, coverage can start as soon as the next day with most companies. COBRA coverage can take as long as three to four weeks before it's effective even if you choose the plan immediately after losing your job.
Flexibility and Options
Temporary health insurance during unemployment also offers more flexibility than COBRA. Under COBRA rules, you can't make any changes to your policy other than completely dropping the plan except during open enrollment. Once you have dropped a COBRA plan, you can't reinstate it. Short term plans provide coverage for up to 90 days under current rules, but this will soon change. A new rule, finalized in August and taking effect on October 2, will allow insurers to sell short term health insurance plans that last just under 12 months in most states. Some states set tighter restrictions on duration, but most states adhere to federal rules.
There are also more options for short term coverage than an employer typically offers with a job-based group plan. You can choose the deductible, copayment and coinsurance rates, which will directly impact the monthly premium. This gives you greater control over the coverage you need so you can work it into your budget during unemployment.
Essential Health Benefits
Because limited-duration health insurance isn't required to meet criteria set forth by the ACA, it may not offer the 10 essential health benefits required under the law. These plans are not required to offer maternity coverage, preventive care or prescriptions. However, there are short term plans that offer some of the essential benefits offered under comprehensive plans, such as prescriptions and mental health care. These plans also usually cover hospital stays, sick visits to the doctor, lab work, limited screenings for cancer, outpatient surgery and more. Coverage will depend on company and the plan you choose.
It's also fairly easy to purchase a short term plan. Most companies simply require a short form and questions about your medical history, and coverage can start the next day. You likely won't need to undergo a medical exam, but you will need to be upfront about any health problems you have or had in the past. Short term policies use medical underwriting to screen applicants, meaning you could be denied coverage based on pre-existing conditions. One company, IHC Group, developed a short term health plan in 2018 that covers pre-existing conditions up to a limited cap, giving some people with medical issues at least one option for temporary coverage.
Coverage in the Event of Illness or Injury
Illnesses and accidents can occur at any time, even to the young and healthy. You could fall while jogging and break your arm. The average cost to treat a broken arm is $2,500 or higher. Just an X-ray of your arm can cost almost $200.
Without medical coverage, you could face extremely high medical bills that could result in financial ruin. It's impossible to predict when an accident or illness may happen, even if you take every precaution you can. Although temporary health insurance during unemployment may not cover all expenses, it may cover enough to lessen the financial blow.
Wider Range of Healthcare Providers
Unlike many plans offered through the marketplace or your former employer's group plan, short term plans allow you more flexibility in where you get treated. Some plans require you to use certain healthcare providers, but most short term plans have a much broader network than major medical plans. You may find plans without a network at all, giving you even more freedom in choosing providers without the risk of incurring non-network or non-covered charges.
Disadvantages of Limited-Duration Health Insurance
Despite the many benefits of short term health insurance as a way to fill gaps in coverage, there are some disadvantages to using these policies. The policies are not required to cover pre-existing conditions, and most don't. Some will not cover a condition if you were diagnosed with it within the five years prior to purchasing the policy. In other words, if you were diagnosed with cancer in 2013 but have been cancer free ever since, the policy will not cover cancer treatment if you are diagnosed with a recurrence of the same cancer in 2018. If you are treated for an illness or injury during one coverage period, treatment for the same condition is not covered if you take out a second short term policy.
If you purchase a short term plan, COBRA coverage ends since you can't be covered by both types of plans. Because a temporary health plan does not qualify as an ACA-compliant plan, you could face an income tax penalty at the end of the year. However, because these plans have such low premiums, it is often less expensive to pay for a limited-duration health insurance plan and pay the penalty than pay monthly premiums for ACA-compliant plans. Plus, the tax penalty for not having major medical insurance is set to be zeroed out on January 1, 2019.
Health insurance may be weighing heavy on your mind if you're unemployed. You may not be able to afford COBRA coverage or a plan from the ACA marketplace, or you might be outside the open enrollment window without any options for buying major medical coverage. Temporary health insurance during unemployment can provide you with a safety net that gives you and your family some protection until you find another job, are able to secure comprehensive insurance or qualify for subsidies that may lower your costs.
While there are disadvantages to short term plans, there are also many benefits. These include lower premiums and instant coverage. However, the most important benefit to this type of health insurance during unemployment is the fact that a single catastrophic medical event is less likely to devastate your tight budget.