Short Term Health Insurance vs. Major Medical: The Basics
Guides & Planning
Short Term Health Insurance vs. Major Medical: The Basics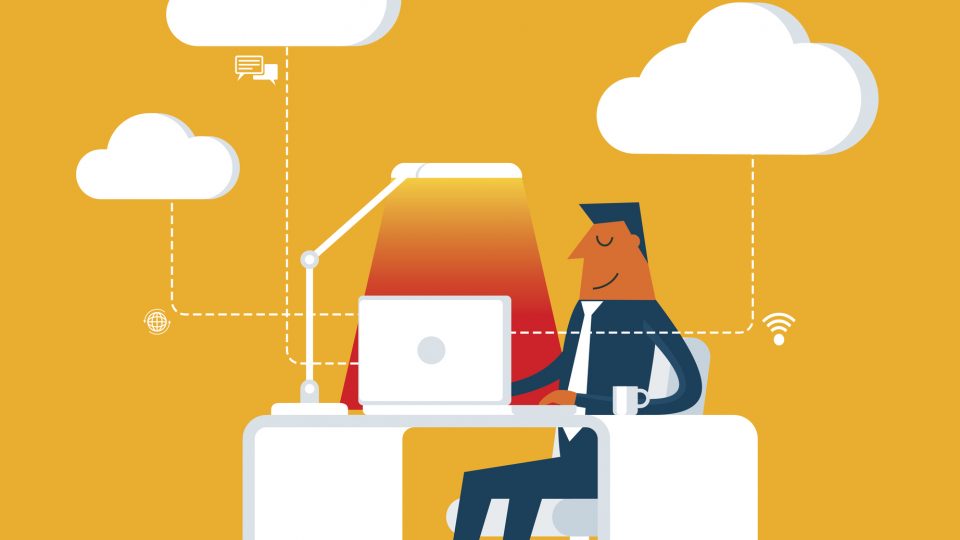 An ACA plan isn't your only option if you need an individual, annual health insurance plan. You can now get a short term health insurance plan too.
There are times when a temporary health plan can be a cost-effective and viable alternative to regular major medical coverage, but you should know that there may be limitations involved with short term plans. These two types of medical insurance can be very different in what's covered. Before you enroll in a short term health policy, it's important to learn the differences between regular medical insurance and temporary health plans.
Coverage
Ever since the Affordable Care Act was signed into law in 2010, major healthcare policies must adhere to certain standards and include coverage for a bevy of health benefits. But short term health insurance doesn't have to meet even the minimum guidelines as set forth by the ACA because these policies are not considered major medical plans. ACA policies are meant to be a long-term solution while short term plans are a good choice for temporary protection when you're in transition. Major medical policies must cover pre-existing conditions as well as 10 essential health benefits. These are:
Preventive care, like immunizations and wellness checkups
Maternity care, including labor and delivery
Pediatric services, and pediatric dental and vision
Rehabilitation services and equipment
Prescription drugs
Lab testing and blood work
Mental health services
Hospitalization
Outpatient, a.k.a. ambulatory, care
Emergency services
Short term health plans aren't required to cover any of these benefits, but most cover emergency services, hospitalization, surgery, outpatient care and non-preventive doctor's visits. Some insurance providers are also now offering temporary health plans with extended benefits. You might be able to get coverage for certain pre-existing conditions, prescription medications, and even for mental health or substance abuse treatment. These plans are not as comprehensive as major medical policies, but they serve a purpose in alleviating the burden of unexpected medical costs.
Duration and Renewal
Short term health plans have existed for about 30 years, and until 2017, these plans could last up to just under a year in most states. The Obama administration imposed a limit of three months on short term health insurance that took effect in 2017 and applied to all states, even those with less stringent rules about temporary plans. On August 3, a new rule under the Trump administration restored short term health plan duration limits to just under 12 months at the federal level. That rule will take effect on October 2. States can still impose stricter limits, but most states adhere to federal guidelines. Major medical plans, by contrast, last for a full year.
The new rule also makes short term health plans renewable for up to 36 months (again, in states that federal guidelines). Major medical policies have no restriction on renewability. If you like the plan, it's affordable and it's still available from year to year, you can keep it indefinitely.
The advantage to major medical plans is that they're guaranteed issue, meaning you can't be denied coverage if you have a health problem or a pre-existing condition. Short term plans can deny coverage based on medical history because they use medical underwriting to screen customers. With the new rule regarding renewability for short term plans, you may be able to keep a single short term plan for up to three years by only going through one round of medical underwriting. But if you switched to a new policy or company, you would have to undergo the process all over again, and you might be denied coverage if you had developed a problem in the meantime.
Provider Networks
Short term policies tend to have broader networks than major medical policies. Both short term and major medical plans come in different plan types, whether it's an HMO (health maintenance organization), a PPO (preferred provider organization) or something else. But in general, major medical plans usually restrict networks to small regions, which is why you might find a doctor who accepts your plan at one hospital but another who doesn't at the hospital across town.
Temporary health plans may also have networks, but these networks might be larger, spanning a greater area than a major medical policy with broader access to providers. Check the plan documents carefully to see if your preferred doctor is covered and how the plan treats networks. If there are networks, you'll save money by sticking with an in-network provider. Some health plans – major medical and short term alike – don't cover any care that you get outside a network.
Signing Up
To sign up for a major medical plan, you'll have to apply during the open enrollment period, which runs in the fall for about six weeks, unless you qualify for a special signup period based on a major life change, such as the birth of a child or the loss of your job. With short term insurance, you can sign up for coverage at any time during the year. This makes a temporary policy a good option if you miss the open enrollment period for Obamacare insurance, or you've signed up during the fall but your policy won't take effect until January (and you have no other coverage in place).
Major medical plans don't always start right away. There's usually a brief period – or a not-so-brief period – during which you need to wait for a plan to take effect. Short term plans can start almost immediately, sometimes as soon as the next day if you've paid your premium.
Cost
Premiums for major medical insurance are much higher than those for short term policies, but you get a lot more coverage with an ACA-compliant policy. If you can afford the increasingly high cost of regular insurance in the private market, then you should opt for this coverage because it's comprehensive. Your out-of-pocket costs might be lower with a traditional health plan, too, depending on your medical needs.
But temporary health plans can cost you much less per month in premiums, averaging just under $110 a month in 2017 for individual policies. If you're in good health, you could save quite a bit of money with a short term policy, especially if you use it as stopgap medical protection for times of transition in your life.
Insurance Tax Penalty
Major medical policies count as minimum essential coverage under the Affordable Care Act. Whether you buy them from an Obamacare exchange, via your job, directly through an insurance company or from a third-party broker, your major health plan fulfills the requirement under the law that you hold health insurance. Because temporary healthcare policies don't have to adhere to the guidelines of the Affordable Care Act, these policies may not prevent you from having to pay the tax penalties for insufficient insurance coverage. In 2018, the penalty for not having health insurance is still in effect. It will be zeroed out starting on January 1, 2019, which means you won't have to worry about it starting next year.
One of the major benefits of short term health plans is that they cover unexpected events, such as emergencies and hospitalizations. This can help to prevent a financial nightmare if you experience a sudden illness or get hurt unexpectedly. But these policies cover much less than major medical plans sold on and off Obamacare exchanges. Which is right for you? That depends on what you need from a health plan – and how much you're willing to pay for it.