Short Term Health Insurance and the Medicaid Gap
Guides & Planning
Short Term Health Insurance and the Medicaid Gap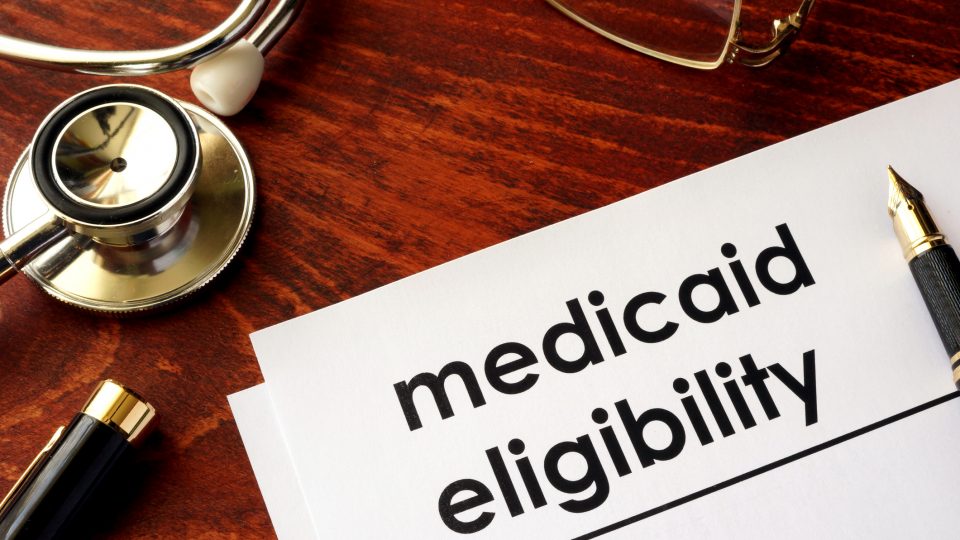 Short term health insurance is a good solution for people who find themselves in the Medicaid gap.
The Affordable Care Act was supposed to make health insurance accessible for all, and for many people, the landmark legislation did accomplish that goal. For one group in particular, however, the ACA hasn't at all eased the burden of finding healthcare coverage. Those stuck in the subsidy/Medicaid gap may find short term health insurance a more affordable option than major medical coverage.
Obamacare and Medicaid were intended to work hand in hand. The idea was that states would expand the eligibility range for Medicaid so that people with incomes slightly higher than the federal poverty level could benefit from this government-sponsored, low-cost healthcare program. Not all of the states wanted to expand their Medicaid programs, though. A 2012 Supreme Court decision ruled that states did not have to choose expansion. They could continue to set tight restrictions on Medicaid, reserving it for the poorest residents or people who met stringent state guidelines for aid.
Eligibility guidelines for Medicaid vary from state to state. On average, adults with dependent children qualify for the program if their income is 43 percent of the FPL or lower If you don't have children, you may not be able to get Medicaid even if your household income falls below the poverty line.
To this day, 17 states have not yet expanded Medicaid. In those states, low-income residents may not meet local guidelines for Medicaid, but neither do they make enough to meet federal standards for government assistance with health insurance costs on Obamacare marketplaces. Essentially, they fall into a coverage gap. And if you're stuck in this gap, major medical insurance can be too expensive.
No Subsidies for Gap Customers
If you're earning below 100 percent of the poverty line, then it stands to reason that you would be among the Americans who most need assistance with monthly premiums for health insurance. The ACA isn't set up to work like that, however. Federal rules stipulate that to qualify for subsidies, your annual income must be between 100 and 400 percent of the FPL. The creators of the ACA intended that the people with the lowest incomes wouldn't need subsidies because they'd qualify for Medicaid. Of course, that's not what ended up happening in every state.
Living in a state with strict Medicaid regulations doesn't change the starting point for ACA subsidies. Instead, you're just on your own. You can't get Medicaid, and you can't get subsidies to help pay for an individual health plan. It's an unfortunate truth, but some of the people who would most benefit from help with their health insurance bills don't have any way of getting that assistance.
High Price Tag on Traditional Plans
Buying an unsubsidized health insurance plan can be cost-prohibitive for people with average salaries, let alone those on limited incomes. Even the cheapest individual health plans usually cost hundreds of dollars a month.
The lowest tier of insurance plans sold through the health insurance marketplace is the bronze category. In 2017, the average monthly cost for a bronze plan bought on the healthcare marketplace was $272 for a single person. Families of five spent an average of $1,360 every month. Silver plans will cover a larger portion of your healthcare costs, but they're even more expensive than bronze plans. In 2017, the average monthly cost for a silver plan for one person was $554. By 2018, that amount had risen to $743.
Low- to moderate-income families who make at least 100 percent FPL can get substantial subsidies to make these plans more affordable for their budgets. But for those in the coverage gap, no such assistance exists.
Affordability of Short Term Plans
There may be no way to fit hundreds or thousands of dollars a month for health insurance into your budget, especially if you're living paycheck to paycheck and struggling with basics already. With a tight budget, you might be tempted to go without coverage, but consider the cost of cutting health insurance. Leaving yourself unprotected during an unexpected health crisis could prove disastrous. You may not be able to afford major medical coverage, but there are other options, such as short term health insurance. Inexpensive, convenient and available year-round, these plans give you a cost-effective safety net for medical emergencies.
In 2017, short term health insurance cost an average of $109 a month for individuals, making it over $100 cheaper than the average bronze plan. The difference is even more striking when you consider the average rate of a family plan. At just $276 per month, a short term health insurance plan could be over $1,000 less expensive than a bronze plan.
Protection for Health Crises
Temporary health insurance is an affordable alternative to other insurance plans, but it's not the same as having Medicaid coverage or getting insurance through the healthcare marketplace. Short term health insurance is intended to help when your medical bills start to pile up. If you go to the doctor for a well visit or need to pick up an antibiotic prescription, you might have to pay those costs out of pocket.
The value of a short term plan becomes apparent when something major happens. Trips to the emergency room, ambulance rides, overnight hospital stays and outpatient surgeries can cost a fortune (or more). Unpaid medical bills account for a significant portion of bankruptcies in the U.S., and it's not hard to see why. One unexpected illness might send you to the hospital for a week, where you'd easily rack up thousands of dollars in medical services.
A temporary health plan may provide financial relief. When you receive covered treatment, your health insurance will start paying a portion of your bills once you've met your deductible. There's a peace of mind that comes with knowing that you have health insurance to help out in a time of crisis.
Lifeline for the Subsidy Cliff
For those who qualify for Medicaid in states that didn't expand the program, the idea of starting to earn more money can be a frightening one. By getting a better-paying job, you could actually end up with less money in your pocket. An increased income could move you from Medicaid eligibility to the subsidy gap, so more of your hard-earned dollars would have to go toward healthcare costs. Some people refer to this as predicament the "subsidy cliff."
Recently, some states without Medicaid expansions have begun introducing work requirements for those on the assistance program. Arkansas, for example, launched its work requirements on June 1, 2018. Under these policies, states will kick people off Medicaid if they don't work enough hours each week. On the flip side, however, working just 20 hours a week in a minimum wage job will bring in enough income to remove an individual from Medicaid eligibility in many of these states.
If you find yourself in a situation like this, consider replacing your Medicaid coverage with short term health insurance. It won't cover as many services as Medicaid did, but it may help you pay your bills if your health suddenly takes a turn for the worse.
The coverage gap is an unfortunate reality of the current Medicaid and ACA setup in many states. It's frustrating to know that you that don't qualify for assistance that you could really use. If buying unsubsidized health insurance doesn't fit into your budget, consider a short term health plan instead. It's an affordable form of coverage that will serve as a safety net that you can fall back on when you get sick or hurt.