Self-Employed? You've Got Options for Health Insurance
About Short Term Insurance
Self-Employed? You've Got Options for Health Insurance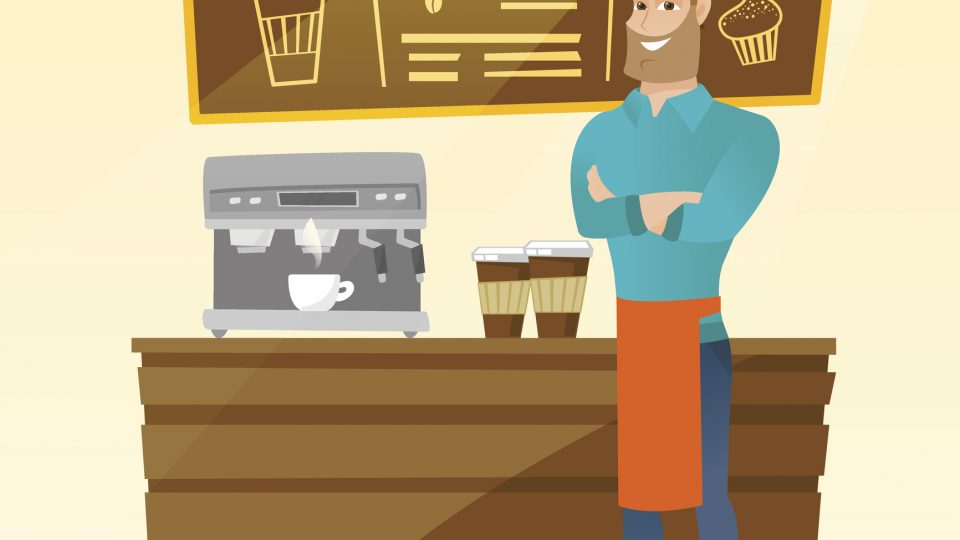 Getting a small group plan or an ACA plan isn't always in the budget for a self-employed person. But there are other options.
Self-employment can have many perks, but a lack of job-based health insurance isn't one of them. You don't have to let fears of being uninsured keep you from following your dreams of being an independent contractor or a sole proprietor, though. Instead of expecting your insurance to be tied to your job, you can strike out on your own with a different type of health coverage. You've got several options for getting covered when you're self-employed.
Short Term Health Insurance
Purchasing an association health plan involves relying on a group program. You may have gone into business for yourself because you wanted to be able to do things on your own terms. In that case, an individually purchased short term health plan might be a better fit for you.
Temporary health insurance is extremely flexible. There's no enrollment period, so you can purchase one of these plans at any time during the year. Coverage can start almost right away. When shopping for a short term health plan, you may be able to choose deductibles that are anywhere from $1,000 to $10,000. There are usually a variety of coinsurance rates and lifetime spending caps as well. Premiums are typically higher for plans that will pay out more on your behalf, but you can save money on premiums by selecting an insurance plan that will require you to pay for a larger portion of your healthcare needs.
Short term health insurance differs from major medical coverage in several ways. These plans aren't required to cover the essential health benefits outlined in the ACA, though some states require all medical plans – even short term – to cover certain benefits. While a short term plan will probably cover hospitalizations and outpatient surgeries, it might not include prescription drugs, preventive healthcare visits or mental health treatment. Only one plan, available from IHC Group, covers pre-existing conditions, and none provide maternity care.
If you're a generally healthy person, buying a limited-duration health insurance plan may be an affordable way to get coverage. By limiting the risk pool and not including a broad range of services, insurers can keep premiums for short term plans low. These policies strike a good balance between the low rates of indemnity plans and the traditional insurance structure that you get from major medical plans.
Fixed Indemnity Insurance
Also known as a fixed benefits plan, this type of insurance pays benefits according to a preset fee schedule. When you have a qualifying medical expense, you submit information about it to the insurance company. The insurer responds by sending you a reimbursement check that corresponds to the treatment that you received and how often you received it.
For example, let's say you have an indemnity plan that pays $200 per night for inpatient hospital stays, and you're hospitalized for three nights. After submitting your claims to the insurance company, you'll receive a check for $600. You can use this money for hospital bills or put it toward other expenses.
Indemnity insurance works differently from the medical coverage that you might be used to. The provider doesn't bill your insurance, and the insurance company doesn't send the payments to the provider. Instead, you submit claims to the insurance company, and the reimbursement is sent directly to you.
Because reimbursement is made according to a set fee schedule, the payments aren't determined by the amount you actually spend. Whether your X-rays cost $50 or $500, if $50 is the allowable payment for X-rays under your plan, then that's all you'll get from the insurance company. It works the other way, too. If your X-ray costs $50 and your plan pays $200, you get $200. You can use the excess on additional medical bills or to cover any other expense that you want.
Indemnity plans give you freedom and extra cash (in some cases) to cover medical expenses as they arise. And because the claims process doesn't go through the provider, you aren't limited to any particular network and can use any doctors and hospitals that you choose.
You can get a hospital indemnity plan, a doctor indemnity plan or both. Most experts don't recommend relying on indemnity insurance as your sole health coverage. But if this is truly the only policy you can afford, it's certainly better to have an indemnity plan than nothing at all. As a general rule, however, it's better to use indemnity plans as supplements for other types of health insurance.
In fact, you can receive indemnity payouts on top of other health insurance benefits, which is the best way to maximize payout value. If you have an indemnity plan along with health insurance, your X-ray might be covered by the insurer and you'll still get a cash benefit for the service from an indemnity plan. Having this backup cash can be helpful, especially if you face an extreme medical emergency and need some padding while you recover.
Association Plans
Some small business owners and self-employed people join association health plans, in which they buy health insurance as a group. Joining an association plan may provide the opportunity to get group health insurance rates similar to those that people with employer-sponsored insurance can get. The Trump administration recently expanded federal policies on association plans so that more Americans would qualify for them.
Not all Affordable Care Act rules apply to policies purchased through an association, but some do. It's important to understand what you will and won't get with your plan before you buy a policy through an association. Federal law says that these plans have to pay for your preventive care without subjecting it to the deductible, and it also requires that you be allowed to keep your kids on the plan until they turn 26. However, some association plans don't offer coverage for all 10 of the ACA's essential health benefits, such as maternity care or rehabilitative services.
Pre-existing conditions are a somewhat tricky topic when it comes to association health plans. The insurer can't deny coverage for medical conditions that you already have. What it can do, though, is charge your group more because you present a higher collective risk. A field with many women of childbearing age, for example, may face higher premiums than one dominated by young men. Likewise, associations representing people in risky jobs that could endanger their safety might have insurance plans with higher rates.
For many entrepreneurs and independent contractors, association health plans can be a promising option. Coverage varies widely, though, so before you buy a plan, it's important to fully study up on the benefits you'll receive.
Individual Health Plan
Most entrepreneurs and independent contractors are eligible to purchase health insurance through the marketplace. Using your state's exchange or the federal one depending on where you live, you can compare individual health insurance plans and purchase the one that best meets your needs. All plans sold through the marketplace qualify as major medical insurance and meet the standards of the ACA.
When you shop for insurance on the marketplace, you'll learn whether you qualify for federal subsidies to lower your monthly premiums. Eligibility for subsidies depends on your total household income, not just your self-employment income. Households with incomes between 100 percent and 400 percent of the federal poverty level can receive this assistance.
If your income is under 250 percent of the FPL, you'll also qualify for additional help through cost-sharing subsidies. These subsidies can help lower your out-of-pocket expenses if you buy a health insurance plan at the silver level. You may receive a lower deductible or a lower coinsurance rate.
For households that qualify for significant subsidies, purchasing an individual health plan through the marketplace offers an affordable means of securing major medical coverage. But if your business is thriving, you may earn too much to receive much subsidy help. In that case, indemnity insurance, association health plans or short term health coverage may better fit your budget. Plus, you can only buy major medical policies during open enrollment (November 1 to December 15) unless you experience a major life event, like marriage or job loss. Outside of open enrollment, you can't buy private major medical coverage. Short term health insurance and indemnity plans can be purchased year-round.
Whatever you choose, know that you have options when it comes to protecting yourself against unexpected medical problems. Self-employment gives you the freedom to choose the type of health insurance that works for you, your family and your budget.