Pros and Cons to Short Term Health Insurance Plans
Guides & Planning
Pros and Cons to Short Term Health Insurance Plans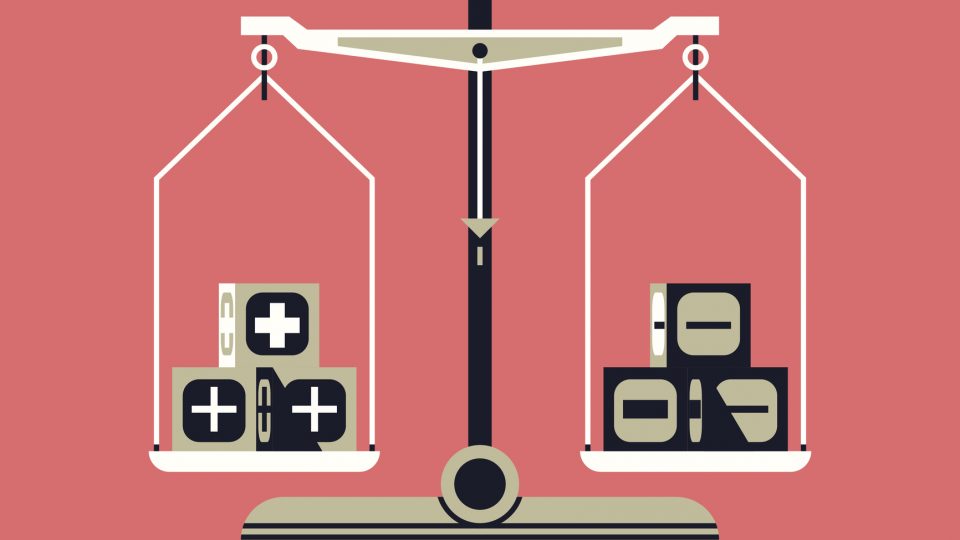 Check out the pros and cons of a short term health insurance plan.
Short term health insurance gives you protection during temporary phases in your life. New college graduates waiting to find a job with benefits, retirees waiting to enroll in Medicare or young adults who age out of a family plan but don't need major medical yet may all benefit from short term coverage. While these plans can give you peace of mind when you're in transition, they're not designed to replace a robust benefits package that includes comprehensive coverage. The Affordable Care Act (ACA or Obamacare) requires major medical insurance to cover a host of benefits. That's good news in terms of medical care, but it's not so good on your wallet.
If you don't want or need the comprehensive benefits that ACA-compliant plans offer – or you can't afford them – then you may be interested in buying short term health insurance. Before you do, know that these plans come with some drawbacks. Weigh your options carefully to make sure it's the kind of coverage that you need right now.
Benefits of Short term Health Insurance
You might have heard that short term health insurance is "junk" coverage. Critics of these policies would have you believe that they aren't worth the paper they're written on. And to be fair to the skeptics, these policies can't compare to a traditional health insurance plan with a full range of coverage. But temporary coverage isn't meant to act as a replacement for traditional insurance. As its name suggests, temporary insurance should be temporary. When you're in flux, you need a healthcare plan that protects you during unexpected medical crises, like a broken leg or a sudden illness.
Most people use these plans as they're designed. One analysis found that the average person used a short term policy for about seven months. (This was before the Obama administration capped the duration to three months in 2017, which was just undone on August 1st, 2018.)
If you need temporary coverage, you can't beat short term insurance. Here's why:
Year-Round Enrollment
You can apply for short term health insurance at any point throughout the year. By contrast, you can only sign up for a major medical policy during open enrollment. If you get job-based coverage, there are also enrollment restrictions, usually coinciding with the federal enrollment period for Obamacare. Open enrollment happens in the fall. The next enrollment season starts November 1 and ends December 15. That gives you just six weeks to pick a traditional health insurance plan. Unless you qualify for a special enrollment period based on a qualifying life event – like the birth of a child or the loss of your job – you can only buy traditional health insurance during a six-week period at the end of each year.Short term insurance, on the other hand, is available year-round. You can check rates, sign up for a policy, cancel a plan and get a new one when you need to. If you graduate from college in May, for instance, you can sign up for a short term plan as soon as your student coverage ends. And as we discuss in another section, approval usually happens quickly, with coverage starting the next day in many cases.
Affordable Premiums
One of the biggest benefits of short term health insurance is that it's much less expensive than traditional coverage. The national average short term policy for an individual was just $100 a month in 2018. Premiums for major medical insurance can be staggeringly high, and there's no end in sight to the skyrocketing cost of ACA-compliant coverage. In 2018, premiums rose sharply to account for changes under the Trump administration and the natural trajectory of Obamacare's regulations. Some states were hit especially hard with high premiums this year. Tennessee residents, for instance, faced an increase of about 38 percent on the lowest-priced silver plan on the federal marketplace.Cost plays an integral role in how people buy health insurance. Most people buy short term coverage because of its cost, and it's not hard to see why. For people without medical problems and those who need to bridge a gap between major medical plans, temporary coverage provides affordable peace of mind.
Flexible Coverage
The ACA requires major medical plans to cover a set of essential benefits. Not every plan looks the same, but every plan that's compliant with Obamacare must cover at least ten essential health benefits, including maternity care, prescription drugs and preventive services. Major medical policies tend to offer standard types of coverage as a result even though coverage levels may vary (in terms of what an insurer will pay out for covered care).Short term health plans don't have to conform to ACA standards, which means you'll find a wider variety of plan options covering different levels of care. Some insurers offer temporary policies with hospitalization, emergency room services and outpatient care while others may include a discount card for prescription medication. The point here is that you'll find more flexible plan options with short term policies than you might through an Obamacare marketplace.

Kaiser Family Foundation analyzed the short term plans available in major cities in each state in 2018 and found that while none of the policies covered maternity care, most covered mental health services (57 percent) and substance abuse (38 percent), and some (29 percent) even covered prescription drugs. Coverage will vary significantly across different insurers and in different areas, even within the same state. That's why it's important to check prices based on where you live. Flexible plan options make short term health insurance a good choice for people with limited medical needs.

Easy Application
If you've ever applied for a traditional health insurance plan on the Obamacare exchange or through your employer, you may have hit several speed bumps on your quest for coverage. It's not always a straightforward process. This alone shouldn't deter you from applying for major medical coverage since it is worth getting if you can. But in case you've missed the open enrollment period, you don't qualify for a special enrollment period and you can't get coverage through work, know that signing up for a short term policy tends to be easier by comparison.Short term insurers use a screening process based on medical underwriting to determine if you qualify for a plan. You'll apply online, answer a few short questions about your health status and the kind of policy you're looking for, and submit the required information through a secured site.

That's not to say that you shouldn't take your time when applying. Read the fine print of the policies carefully, understand what you're buying and ask questions. Legitimate health insurance marketplaces – short term or otherwise – will offer to help you sort through your options and answer questions about the products they sell. But once you've done your research and decided on a plan, the actual application process is simple, quick and straightforward.

Quick Approval
Once you've applied for coverage, you usually won't wait long to hear back, and you'll most likely get approved. In many cases, coverage can start as soon as the next day assuming you've paid your premium. Short term health plans may offer a choice in how you pay your premiums: all at once for the contract term or in monthly installments. Neither option affects how soon your coverage starts (again, assuming you pay on time), but you should know that insurers may not refund your premiums if you cancel and have chosen the upfront payment option. Refunds are typically granted to customers who cancel their policies and pay month to month.Major medical policies don't usually start right away. In fact, you may wait several weeks for policies to take effect. Plans purchased during open enrollment in November, for example, don't take effect until January. If you don't have a major medical policy in place already, that leaves almost two full months until your health insurance plan kicks in. (As a side note, this is a perfect example of when a short term policy makes sense – you've bought a major medical plan, but it won't take effect for over six weeks, so you need some form of protection during the interim.)

Quick approval means you won't wait long for coverage, and that can mean instant protection if you fall down the stairs a week after you buy the plan. Note that some short term policies include waiting periods for certain conditions, like major illnesses or cancer. These waiting periods are put in place to make sure that people don't just sign up for a temporary plan when they know they'll be sick and drop it right after their bills get paid by the insurer.

Broader Networks
There are different types of health insurance plans whether you buy short term coverage or major medical benefits. While several types exist, you'll most likely encounter health maintenance organizations (HMOs) and preferred provider organizations (PPOs). One isn't better than the other, but each has its own advantages and disadvantages. HMOs come with more restricted networks, but they tend to have lower premiums. PPOs cost more but offer a wider network of providers.Short term plans in general usually have broader networks, not necessarily in the number of providers but in where you can receive care. A major medical plan may restrict you to seeing providers within a specific radius, even charging out-of-network fees for hospitals several blocks away from a covered hospital. This is partly to ensure that providers aren't overloaded with patients in the same network. Short term policies may also do this depending on your plan, but they usually have broader networks, which can make getting medical care simpler and less frustrating.

This isn't universally true of any health plan, whether major medical or temporary. Network accessibility depends on a variety of factors, including the carrier and where you live. When you're comparing plans, make sure to note the network restrictions. Some carriers allow you to search for your providers ahead of time to see if they're covered under a policy. If you like your providers and it's important that you keep seeing them, choose a plan that covers them.

Convenient Add-Ons
Major medical health plans don't usually cover dental or vision benefits for adults outside of emergency situations. Short term plans don't, either, but companies that sell these policies usually offer add-ons to make temporary coverage more attractive. You can buy standalone dental and vision plans even if you have major medical. The difference is that with short term policies, you can add these and other benefits when you buy them (from the same company), and many companies offer bundled plans that include discounts for buying more add-ons.Being able to add dental and vision coverage can come in handy. These are benefits that you might not always think about. Along with dental and vision, you may find accident and critical illness, hospital indemnity and other ancillary benefits useful in creating a more robust short term benefits package. While these products may not be able to compete with the comprehensive coverage of a major medical health plan, they can give you even better peace of mind during transition periods in your life.
The Downsides to Temporary Coverage
Short term health insurance can help you when you're in flux, but it does have some significant downsides that you shouldn't ignore. Not everyone benefits from these policies. If you need lots of medical care or have young children, major medical plans would likely be more useful to you. But life isn't perfect, and you may not be able to afford a traditional health plan. You may also have missed the open enrollment period for an ACA-compliant policy or a job-based plan, leaving you with few (if any) options for getting covered.
Just know that short term coverage comes with some caveats. Here are a few:
Not Guaranteed Issue
Unlike health plans that comply with the federal regulations of the Affordable Care Act, short term health insurance isn't guaranteed issue. That means you're not guaranteed approval just because you apply. In fact, insurers can deny applications for short term coverage based on your medical history, a practice known as medical underwriting. Insurers use your medical history – including current health status, previous medical conditions and things you saw a doctor for in the last few years – to determine if you're insurable. Most people who apply for a short term health plan and make it through the screening process get approved. But you can be excluded from a plan, and your claims can be denied, based on your medical history.
Not ACA-Compliant
Short term policies are allowed to use medical underwriting to accept or deny applications because they don't have to adhere to the rules of the ACA. These plans are not compliant with Obamacare. Right now, that means that if short term coverage is all you have, you may face a penalty fee for not having health insurance when you file your taxes for 2018. This will change next year (January 2019). Congress zeroed out the penalty for the individual mandate – the requirement that people have health insurance – when it passed the tax reform bill at the end of last year. But until then, the penalty fee still applies. Short term health insurance doesn't count as minimum essential coverage under the ACA.
No Pre-Existing Conditions
Short term health plans don't cover pre-existing conditions. One company, IHC Group, introduced a product last year designed to cover people with medical problems, but the coverage is limited to $25,000. That might sound like a lot, but medical conditions can be expensive to manage and treat. IHC Group is the only short term insurer that has developed a policy to cover pre-existing conditions. This isn't the norm.What counts as a pre-existing condition may vary from insurer to insurer since the definition is at a company's discretion. Companies may also look back as far as five years into your medical history to verify past problems. Heart disease, high blood pressure and diabetes are obvious problems that you might get excluded for, but a pre-existing condition can refer to something like acne or pregnancy too.

Keep in mind that an insurance company might not deny your application entirely if you have pre-existing conditions. You may still be able to get a short term health plan depending on your medical history, but nearly all short term plans exclude coverage for treatments related to your medical history – and that determination is also at an insurer's discretion.

Limited to Network Coverage
Earlier, we highlighted the fact that short term plans may include broader networks, which can help you find more providers. That's true, but know that temporary policies usually don't include coverage for any services that you get outside of that network. Major medical plans (the PPO variety) may grant benefits outside your network, although the coverage won't be nearly as good as what you receive in network. HMO medical plans don't cover non-network providers, either, so this disadvantage isn't unique to short term health plans. Just make sure to review plan information ahead of time to see if there's any coverage outside the plan's network. If not, you'll end up paying out of pocket if you see non-network providers.
Very Temporary (for now)
Former President Obama implemented a rule in 2017 that limited the duration of short term insurance plans to just three short months. Before then, short term coverage could last up to nearly a year provided states followed federal guidelines. Individual states were free to set their own restrictions, and many did, usually limiting these plans to six months.On August 1st, the Department of Health and Human Services (HHS) announced that it would be revoking President Obama's rule so that carriers could once again, under federal regulation, offer people short term plans for nearly a year (364 days to be exact). These plans are still subject to state guidelines on duration, but for people living in states that allow for it, they will be permitted to enroll in a short term plan that can last 364 days and are permitted to renew that plan for two consecutive years. These plans will be available at the beginning of October 2018.

Some states limit these plans even further, and five states – New York, Rhode Island, Massachusetts, Vermont and New Jersey – don't offer short term policies at all.

Higher Out-of-Pocket Costs
You'll pay less per month for short term health insurance, but low premiums mean higher out-of-pocket costs. This is true of both temporary and major medical plans. With short term plans, costs can be even higher because these policies usually require hefty deductibles but only last for a maximum of three months under current federal rules. You might pay just $80 a month for an individual short term plan, but your deductible for this policy could be as low as $1,000 and as high as $10,000. (The average deductible for an individual short term policy is about $3,400.)On top of meeting a deductible, you would be responsible for a portion of the medical costs, which is known as cost sharing. A hospital stay, for instance, might require you to pay your deductible followed by 30 percent of what's left of the bill. Since a policy only lasts for three months at most, meeting a large deductible and paying 30 percent of your bill could add up quickly. Also, short term plans sometimes include out-of-pocket caps – a standard that exists for major medical plans – but not every policy does. If your plan doesn't include a cap on what you pay out of pocket for medical costs, you may face thousands of dollars in unchecked expenses.
Excluded (and important) Benefits
Temporary health plans cost less because they don't cover as much as traditional (major medical) coverage. Whereas the Affordable Care Act requires major medical plans to cover 10 essential benefits, there's no such regulation for short term health insurance. These plans can and usually do exclude coverage for things that you might take for granted, such as preventive care and routine screenings, maternity care, mental health benefits and prescription drugs. As we discussed above, not every temporary health plan excludes coverage for mental health care or even prescription drugs, but it's highly unlikely that any plan will cover maternity care or preventive services. Pregnancy is an expensive, albeit temporary, health condition that short term insurers aren't willing to foot the bill for. And since temporary policies aren't designed to replace major medical coverage, preventive care isn't usually included either.These are important benefits, so if you need them, consider your options for health insurance carefully before signing up for short term coverage. Major medical policies offer better protection for people with medical issues, chronic health problems or conditions, and families with babies or small children since medical costs tend to be higher for these groups. But if you're in a pinch or you just need something to fill in a gap while you wait for a traditional health plan to start, short term health insurance can be a good option.