How to Work Around Pre-Existing Conditions Exclusions
Guides & Planning
How to Work Around Pre-Existing Conditions Exclusions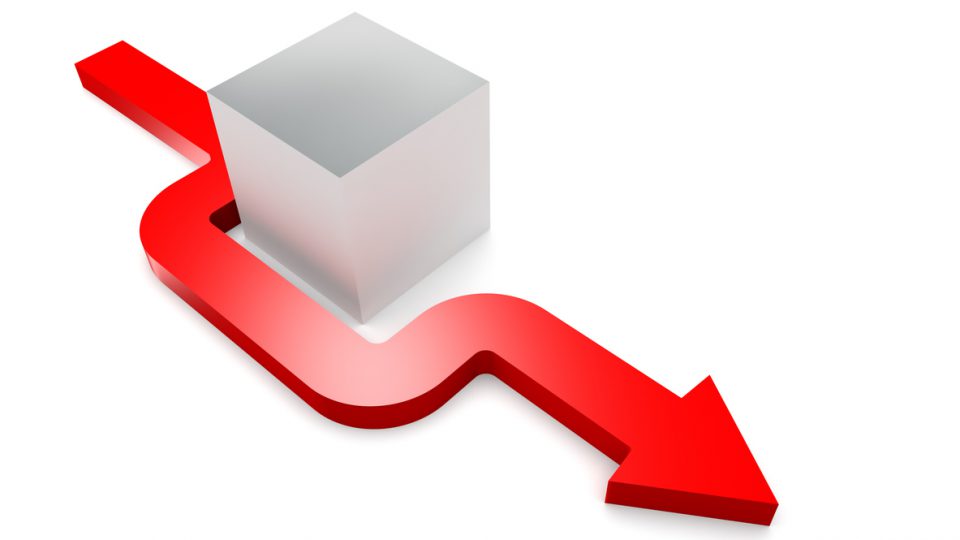 Unlike an ACA plan, carriers can deny an application for short term coverage due to medical history, but it's important to know that the what is considered a disqualifying pre-existing condition varies by carrier so you should still try to apply.
Workarounds for Pre-Existing Conditions
Short term health plans offer a temporary solution to times when you need health insurance but can't afford or don't need the comprehensive benefits of major medical policies. But these plans usually don't cover pre-existing conditions. In fact, temporary health insurers typically stay as far away from pre-existing conditions as possible. Insurers that sell these plans can offer cheap policies because they don't have to pay claims for expensive medical conditions.
If you're in the market for temporary health insurance but afraid that your medical history will work against you, the following tips may help you to better understand the workings of the short-term insurance market and find ways of getting covered anyway.
The Problem of Pre-Existing Conditions
It costs less to insure healthy people. If you have no medical problems, you likely won't use a lot of health insurance, which means claims for you will be low. Insurers that sell short term plans keep costs low by insuring healthy people and by limiting the coverage included in these plans. It's how they're able to offer policies for a fraction of the cost of traditional health insurance. Unfortunately, if you have medical issues, getting short term coverage can be challenging or downright impossible. The Affordable Care Act prohibits insurers from discriminating against people with pre-existing conditions, but these rules don't apply to short term plans.
Short-term health plans operate under a different set of rules, so insurers can pick and choose whom they accept. If an insurer deems an applicant too risky because of health history, age, gender or other criteria, it can refuse to issue a policy to that person. For the sake of minimizing their risk pool and keeping premiums low, short term insurers regularly turn down applicants with pre-existing conditions.
Why You Should Apply Anyway
Of course, understanding why insurance companies don't like to issue temporary health plans to people with pre-existing conditions doesn't change the fact that it can frustrate your own search for health insurance. Fortunately, even if you have a pre-existing condition, there may still be ways that you can find short term health insurance coverage and ways to work around exclusions once you get a policy.
First things first, the only way to know for sure if you will be accepted into a plan is to apply. Companies differ on their definitions for excluded medical problems, so you might be denied coverage with three companies before finding one that doesn't care about your seasonal allergies. People with minor medical problems, like allergies, will likely find coverage more readily than those with major issues, such as heart disease or diabetes. Someone with basal cell carcinoma might get coverage while someone with a malignant melanoma would likely not.
Realize going into the application process that even if you receive temporary health coverage, your pre-existing condition and any related issues will probably be exempt from the plan. For example, an insurer might accept you as a customer even if you have sleep apnea. However, it won't pay for any claims related to sleep masks or other treatments. The company might also tell you that your policy excludes coverage for heart attacks or strokes since those conditions can be linked to sleep apnea. This plan will serve mostly as a safety net in case you get into an accident or have an emergency that's unrelated to your previous health troubles. Your coverage won't be comprehensive, but it will be better than having no insurance at all.
Making It Work
If you do find coverage but your plan excludes any care or treatments related to your medical history, you may still be able to make it work by exploring other options for filling in coverage gaps. Note that these tips won't apply to everyone. Managing a chronic issue like diabetes or COPD will likely be impossible with the limited coverage afforded by short-term health insurance. But for others, like pregnant women or those with high blood pressure, pursuing alternative solutions could bolster your temporary plan. Consider:
Using generic medication. Short term policies don't usually cover prescription drugs unless it's as an add-on feature, but retail pharmacies typically offer generics for low base prices regardless of insurance coverage. If you can use a generic for your medication, consider switching to save money. (This is true of any policy, short term or otherwise).
Checking out your local health department. Depending on where you live and the level of funding involved, your local health department might offer a host of preventive services – specifically vaccines – to help you manage basic health problems. These centers aren't replacements for regular physician care, but if it's flu season and you need a shot but don't have coverage, check out the health department for free or low-cost care.
Using free health fairs or clinics. In some cities at certain times of the year, doctors and medical personnel get together to offer free health clinics for people without health insurance. It's a good chance to get checked out if your short term plan doesn't include preventive care

(and

these plans usually don't). You might also see if a local university or training college offers any regular screenings, like mammograms, for free.
Trying a pregnancy resource center. For pregnant women, clinics exist to help with prenatal care and education. There are about 2,300 pregnancy resource centers in North America, and these centers offer information as well as practical support – like ultrasounds, screenings and parenting classes – during pregnancy. If you're pregnant, you can't afford health insurance, and you don't qualify for Medicaid or CHIP, consider checking out a local pregnancy resource center for help during your pregnancy.
Telemedicine. An increasingly popular trend among regular health insurance plans, telemedicine allows you to see licensed doctors and other medical professionals via virtual visits from your computer or phone. These services exist for both medical and mental health professionals. If you struggle with depression or anxiety, for instance, then you may find help over the phone or online through telemed services. These consults might cost much less than seeing someone in person, so look into telemedicine as an option if your short term plan doesn't cover a service that you need.
These are just a few ways to make short term health insurance work if you have a pre-existing condition for which you can't get coverage. Some conditions, like obesity or high blood pressure, might also be managed with lifestyle changes. Eating well, exercising and reducing stress might help you to lower your blood pressure naturally, for example, which could reduce your need for prescriptions and other medical intervention.
Where Else to Turn
Almost no insurer will foot the bill for a medical claim related to pre-existing conditions, but that could change. The IHC Group's Connect Plus program includes up to $25,000 of coverage for pre-existing conditions. This is a promising option for customers who might otherwise be unable to obtain short term insurance, but it is the first of its kind according to the company's press release in April 2018. Whether other insurers offering temporary policies will follow suit remains to be seen.
If you're thinking about using temporary health insurance to fill a coverage gap, consider whether you could rely on COBRA for continuation of your current health plan instead. This approach is usually more expensive than subscribing to a temporary plan, but it can ensure that you'll continue to receive the comprehensive medical coverage that you're used to under a job-based policy.
You can also consider obtaining an ACA-compliant insurance plan during the next open enrollment period. These traditional plans can't turn you down because of pre-existing conditions, and you're guaranteed a variety of benefits thanks to the law. Premiums might be higher with major medical plans, but they'll provide more security than being uninsured or underinsured.
What Not to Do
No matter how badly you hope to be able to receive short term health coverage, you have to play by the rules. You can't try to trick the insurance company into issuing you a plan by lying on the application or omitting critical information, such as a history of seizures or other underlying health problems. At best, you'll be denied coverage. At worst, you'll find yourself owing thousands of dollars and being charged with insurance fraud for falsifying information.
Do not lie on your application or leave out important information about your health history. Insurance companies can consult databases of medical records to confirm the truth of your reports. They can also request that your doctors send proof of your medical history.
Even if lying on your application went unnoticed at first, there's a good chance that the insurance company would eventually find out the truth. Insurance companies can retroactively cancel plans when that happens. You're then responsible for paying all of your medical bills on your own, including any claims that might have already been paid by the insurer, and you can get into serious legal trouble for having committed insurance fraud.
In addition to not falsifying information on your application, you shouldn't try to get insurance by putting off treatment for your symptoms until after you've been issued a temporary plan. You might think that a condition won't be considered pre-existing if you haven't already seen a doctor about it, but that's not always how it works. An insurance company may still choose to deny your claim on the grounds that you should have gone in for treatment sooner.
It's certainly easier to get short term insurance if you're healthy than if you're sick, but even people with pre-existing conditions can sometimes get temporary health plans. Although the coverage is rarely comprehensive, it may save the day in a healthcare emergency. Using legal and appropriate workarounds, you can use a short term policy as an emergency backup while still getting the healthcare that you need to manage everyday life.