Boost Your Short Term Health Insurance with Supplemental Coverage
Guides & Planning
Boost Your Short Term Health Insurance with Supplemental Coverage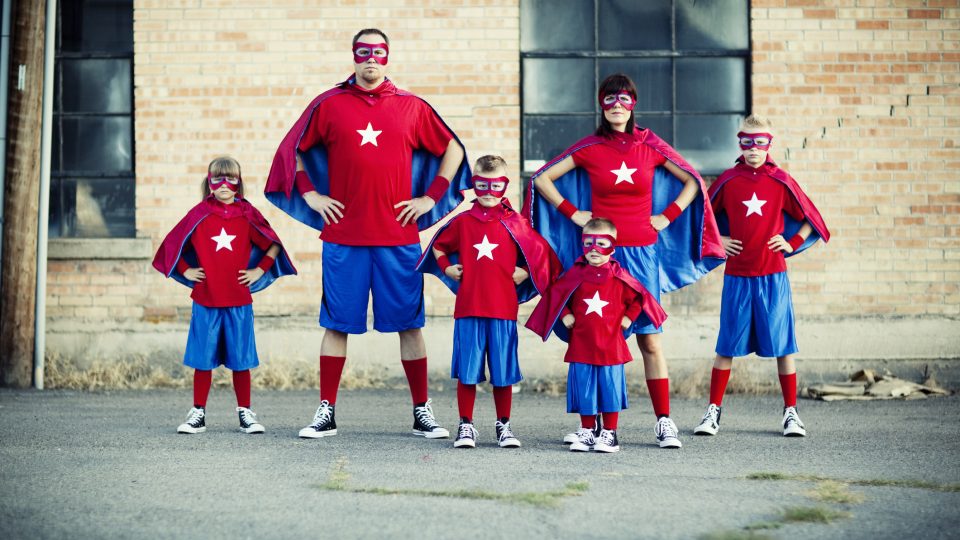 Adding supplemental product coverage to your short term health insurance plan can give you fuller coverage for less.
If you rely on short term health insurance instead of a major medical plan, consider rounding out your coverage with supplemental insurance products. This build-your-own-benefits approach to healthcare may be a cheaper, more flexible way for you to get the insurance coverage that you need. Supplemental products are add-ons to other insurance plans, such as temporary health insurance policies. These products can also be called voluntary or ancillary benefits. You can choose to add them to your short term health plans as a means of expanding your coverage. If you need some sort of care or treatment, your voluntary plan may increase the benefits for which you're eligible.
There are multiple types of ancillary products available, and you can pick the ones that are best for your needs and lifestyle. Best of all, you don't have to buy these policies from the same company that manages your health plan – although you'll probably get a discount if you bundle products together from the same company. Let's talk about a few of the most common ancillary benefits and how to boost your short term health insurance.
Dental
Most short term health plans don't include dental care, but you don't have to go without this type of insurance. Instead, you can supplement your temporary health insurance with a dental plan that covers preventive and restorative care. You may be able to use your dental benefits to receive regular cleanings, have cavities filled, undergo emergency procedures or get orthodontic treatments to straighten your smile. Dental coverage usually doesn't cost much, and regular preventive care can keep your teeth healthy so you don't have to pay big bucks down the road for major work.
Vision
Your eyes need proper care just like the rest of your body does. Most health plans don't include vision checks or eyeglasses, but you can keep your eyes healthy with a supplementary vision policy. Adding one of these plans to your lineup of health insurance products may serve as a helpful reminder to get your eyes checked regularly. Many vision plans cover exams and glasses. You may also receive discounts on other services, such as contact lenses or prescription sunglasses. As with dental coverage, vision plans typically don't cost a lot, especially if you buy one that's rolled into a short term health plan as a bundle.
Hospital
A hospital stay can be extremely expensive, especially if you stay for more than a few nights. Short term health insurance plans can reduce your portion of your hospital tab, but you may still face significant costs. A lot of limited-duration health plans have high deductibles that you must pay before your benefits kick in. After that, you'll also be responsible for a coinsurance rate ranging from 20 to 50 percent depending on your plan.
A voluntary hospital indemnity plan pays out a set rate for each day that you're in the hospital. You can use this money to help pay your deductible, or you can save it to help with other expenses related to your illness or care. It's a cash benefit that isn't tied to your health plan, so you'll get the set rate per your plan's terms no matter what the hospital stay costs. You shouldn't rely on hospital indemnity insurance as your sole health insurance protection, but it can be a helpful way to pad your wallet during a medical crisis.
Accident
As with hospitalizations, you'll probably have to pay a large deductible before your short term health insurance starts helping pay the bills that come with an accidental injury. Once you've paid a preset amount toward medical bills following an accident, you'll receive a cash benefit from the insurance company up to the limit of your plan. You can use this to help pay your portion of the medical bills or apply it to household expenses while you're not working.
Critical Illness
A serious illness can place a financial strain on your family, leaving you burdened with medical bills, transportation costs and caregiver fees on top of everyday expenses. You might have to work fewer hours or quit your job completely. A critical illness plan can help you manage this struggle by providing a cash payout if you become sick with a qualifying illness. Some experts recommend taking out a plan with a large enough payout amount to cover 24 months of mortgage payments. But even a $10,000 benefit may help you offset some routine costs while you recuperate from a major illness. Critical illness coverage is an affordable way to supplement your short term health insurance plan.
Create Your Own Benefits Package
The advantage of pairing short term health insurance with voluntary supplements is that you can create the insurance mix that's just right for you. If you've had 20/20 vision your whole life, you might not feel the need for a vision plan that covers glasses. Instead, knowing that emergencies can happen to anyone, you might prefer to apply your money toward accident and critical illness supplements.
On the other hand, if your family has multiple children, the cost of dental cleanings and optometrist exams can add up quickly. Supplementing your temporary health plan with dental and vision products can help you afford to keep your family's teeth and eyes in top shape.
Picking and choosing your benefits also means that you don't have to worry about carrying overlapping coverage. If you have a medical plan that includes dental benefits, there's no need to spend extra on a dental supplement. You may be able to create your own benefits package by selecting add-on products when you purchase short term health insurance, or you can buy each of your voluntary plans from a different company if you find better deals or coverage that way.
Save Money on Insurance Costs
Carrying short term health insurance with supplemental products isn't the same as having a major medical plan. But voluntary benefits can be an affordable way to fill some of the gaps between short term plans and the standards of the ACA.
A non-subsidized individual health insurance policy can cost $700 a month or more. A short term health plan, on the other hand, may cost closer to $100 a month. The monthly premium for a critical illness plan is often under $50, and dental insurance may cost about $30 a month. Together, those three affordable products could help provide a hedge of financial protection for about a quarter of what a major medical plan might cost.
Feel Confident That You'll Be Covered
The more supplemental products that you add to your temporary health plan, the stronger your safety net will become. With a full lineup of ancillary insurance, you can rest assured that you'll receive financial help for both everyday health needs and critical medical situations. As you read through the following example scenarios, consider the role that supplemental products could play in your own life.
You add a dental and vision supplement to your limited-duration health insurance plan. Your benefits include two dental cleanings a year and an annual eye exam, so you're able to regularly check in with these healthcare providers.
You have a hospital indemnity plan. Unfortunately, you get sick and have to spend a week in the hospital. Your plan reimburses you a set amount for each day of your stay. It comes to you as a lump-sum check, and you can use the cash to pay your medical bills or cover the cost for your family members to stay at a hotel near the hospital.
You take out a $30,000 critical illness policy. After suffering a heart attack, you must take several months off work. The lump-sum payment from the insurance company helps you take care of your health insurance deductible. After that, you still have money left over to cover your mortgage while you're on an extended leave from your job.
Buying health insurance is one of the best things that you can do to protect your health and your finances. Once you've taken that first step toward a healthy life, improve your coverage by adding supplemental products to your short term plan.