8 Questions to Ask When Shopping for Short Term Health Insurance
Guides & Planning
8 Questions to Ask When Shopping for Short Term Health Insurance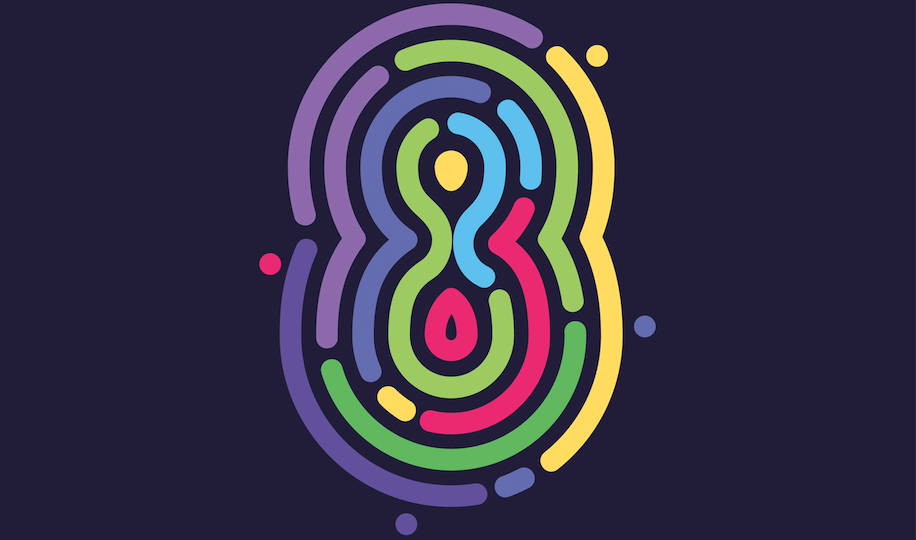 Shopping for short term health insurance can be confusing. Heres 8 questions to ask.
Picking health insurance can be complicated and often confusing, whether you're shopping for a health plan that complies with the Affordable Care Act or choosing a short term health plan, there's a lot of jargon and information describing plan benefits that may be hard to understand. Short term coverage used to be ideal for temporary situations, like transitioning from one job to the next, losing health insurance after a divorce or aging out of your parents' health plan, because these plans were limited in their duration to three-month terms. This meant that you had to reapply for a new short term plan at the end of three-months. On August 1st, however, the Department of Health & Human Services released a new rule that allowed short term insurance policies to cover a person for 364 days a year. This, coupled with the fact that the individual mandate penalty is gone in 2019, short term plans are now a more attractive option for people of all circumstances, both those looking for temporary coverage and long-term coverage for their family.
Short term coverage offers several advantages, especially when it comes to cost and convenience. These plans don't cost as much as traditional health insurance, and you can get covered in as little as a day. Enrollment also runs continuously throughout the year, so you don't need to wait for a specific time to sign up.
But if you're looking for a short term health insurance plan, it's important to do your research. Plans vary in how they handle benefits, premiums, deductibles and more. To understand what you're getting, you'll need to look at the details of each plan, including caps on benefits, how much it costs compared to what you're getting, what it covers and what it doesn't. The more research you do, the better equipped you'll be when picking a plan. There are lots of questions to ask when you're shopping for health insurance, but we've rounded up eight important queries to get you started.
1

What kinds of policies are available?

Major insurers and independent companies alike offer short term health insurance plans, so there's plenty of availability when it comes to choosing a policy that works for you. Once you've narrowed down your options by looking at company reputation, products available in your area and the general features, consider what kinds of policies really meet your needs. Short term health insurance doesn't have to cover the same benefits that ACA-compliant plans do, and these temporary policies can look quite different from one another.

Make sure you understand the types of coverage available, including the difference between PPOs and HMOs. If you don't know how to distinguish the plan types, ask an agent for clarification.
2

How long will the plan last?

The answer to this question depends on you, but you still need to ask yourself (and the company or broker) about the term of the contract. Major medical policies last for a year. Short term health insurance can now also last up to a year (364 days), but some states may impose different rules on duration that shortens the term. Check the details of your policy and your state's laws before you buy it to make sure it's covering you for the duration that you need.

While you're checking the details on duration limits, take a look at the company's cancellation policy, including how it handles refunds. You can drop short term health insurance when you need to, but you might not always get a refund on your premiums or the refund you're expecting. Know the limits up front to avoid confusion down the road.
3

Can I see my preferred healthcare provider?

Check the rules of any medical plan that you buy – short term or major medical – to determine network requirements. Health maintenance organizations (HMOs) typically require you to have a primary care doctor, who then refers you to see specialists if you need specialized care, like dermatology or cardiology. Preferred provider organizations (PPOs) don't require you to have a primary doctor. You can skip the referral process and go straight to a specialist.

With short term policies, you may have broader access to more doctors, but it's still important to check the network for your plan. If you like your doctor and want to keep seeing him, make sure he's on the list of approved providers before buying a policy.
4

What does short term health insurance cover?

This is an important question to ask when buying short term health insurance. Since this type of coverage isn't as comprehensive as a plan that you would get under Obamacare, you'll need to pay careful attention to the benefits. Health plans usually list exclusions in fine print at the end of marketing brochures (or similar plan overviews), so check these out before you commit to a policy. And if you can't determine if a service is covered, ask an agent or the company directly.

Preventive services, maternity care, prescriptions and medical care related to pre-existing conditions usually aren't covered by short term health insurance plans. Some carriers will provide their insured consumers with a prescription discount card to bring down the cost of prescription drugs in lieu of covering it in the plan. Also, IHC, a short term insurance carrier, offers a new type of short term health insurance plan called a IHC Connect Plus medical plan. This plan will cover medical bills related to pre-existing conditions up to a certain dollar amount (typically $25,000 per insured person).
5

What are the premiums on short term health insurance plans?

Cost is often the biggest factor that people consider when buying health insurance. Short term health plans tend to be less expensive than comprehensive major medical plans because they cover less. When comparing policies, make sure you enter in your real information – age, location and other relevant details – to get an accurate quote. Premium prices depend on a variety of factors, such as where you live and the cost-sharing amounts for the plan. Premiums may also be lower if you choose to pay the whole premium up front instead of month-to-month.
6

What other costs can I expect?

Premiums aren't the only thing to consider when adding up the cost of a short term health insurance policy. Deductibles, copayments, coinsurance and out-of-pocket caps also make a difference in what you'll pay for coverage. Generally speaking, the lower the premium, the higher the deductible (and vice-versa). Deductibles can range from $1,000 to $10,000, so there's lots of wiggle room – and lots to consider – when you're looking at the price tag.

Read through a plan's pricing structure carefully, noting whether the plan requires a "per term" or "per incident/cause" deductible. A per-term deductible means you'll only need to meet a deductible once for the term of the contract; a per-incident or per-cause deductible requires you to meet a deductible for each occurrence of a specified illness or injury before the plans pays its portion of your bill. And remember that the coinsurance rate is what you'll pay for your portion of the bill. If a plan requires 30 percent coinsurance, for instance, that means you'll need to meet your deductible and then cover 30 percent of whatever's left after the insurer pays its share.
7

Can I still get covered with a pre-existing condition?

Short term health insurance doesn't usually cover pre-existing conditions. Since carriers that sell these policies are allowed to use medical underwriting to approve or deny applications – a process that takes into account current and past medical issues or conditions when assigning rates and coverage – you may not find a plan that covers you if you have a chronic or serious medical problem. One insurer (IHC Group) created a short term health insurance plan in 2018 that does cover some pre-existing conditions up to a limited amount. This isn't the norm. Another insurer, National General Accident & Health, offered a guaranteed issue short term health insurance plan, whereby a person with pre-existing conditions can receive coverage, but only for medical bills not related to the pre-existing conditions.

When applying for coverage, fill out the medical screening portion honestly, and ask the company or your agent about coverage options if you have a medical issue. Certain high-risk and expensive conditions, like diabetes or heart disease, are unlikely to be covered. But other problems, such as acne or seasonal allergies, may still let you get a policy even if care related to these conditions isn't covered by the plan.
8

Does this plan count as minimum essential coverage?

We can answer this one for you: no, short term health insurance does not count as minimum essential coverage under the Affordable Care Act. The ACA (Obamacare) requires most people to have qualifying health insurance or face a fine for not complying with the law. Short term health insurance doesn't count. If this is the only coverage you have, you may be subject to the fine when you file your taxes for 2018. However, the penalty fee for not having coverage is set to be eliminated starting January 1, 2019, so you won't need to worry about the fee after this year.

Still, you should only buy short term health insurance from legitimate carriers and websites. One way to know whether a company is legitimate is the way it handles legal information. Companies selling short term health insurance are usually required to post a notice on their website (and/or in plan documents) telling consumers that short term policies do not comply with the ACA. You should be able to find this information easily. Some states even require the wording to be a certain font and in a certain size for easy readability. If a company is selling legitimate plans, it won't have any issue posting the required information for you to see.