Who Should Buy Short Term Health Insurance?
Frequently Asked Questions
Who Should Buy Short Term Health Insurance?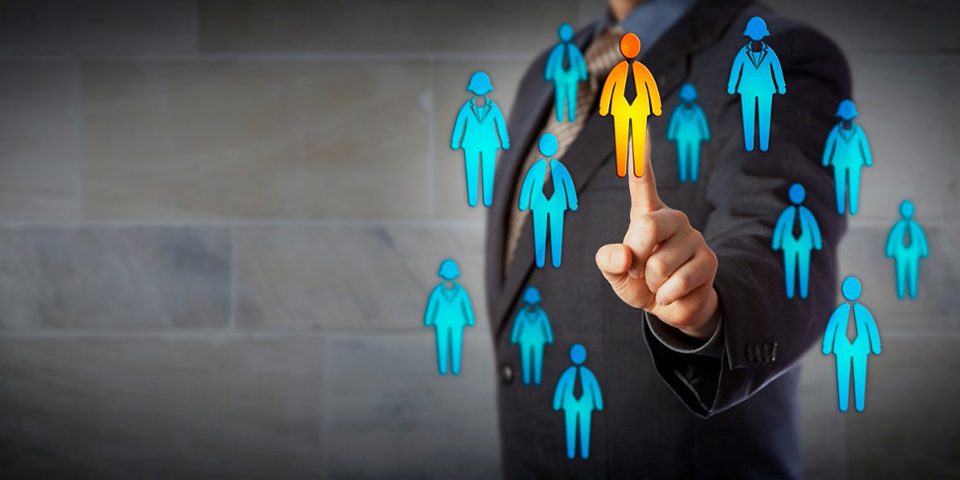 People heading to college, who are between employer plans, who need coverage until the next Open Enrollment Period, or who are waiting to pick up Medicare coverage may be best suited for a short term health plan.
Everyone benefits from some form of health insurance. Even if you're young and healthy, an accident or unexpected medical crisis can be financially devastating. For people who can't afford or don't want the comprehensive coverage offered under Obamacare plans, one inexpensive option is a short-term health plan. With coverage taking effect in as little as one day and prices being substantially lower than other forms of insurance, a short term health insurance policy can be an affordable way to fill in gaps in your coverage due to moving, changing employment, divorce, a waiting period for new insurance to become effective or similar temporary needs. While this kind of insurance is not a substitute for an ACA-compliant plan, it can ensure that you remain covered in case of emergencies.
Regulatory Changes to Short Term Health Insurance Plans
In February 2018, several federal agencies issued a joint proposal to extend the maximum period for short-term health insurance in response to President Trump's October 2017 executive order to address the issue of healthcare affordability. This order, issued after the failure of the ACA repeal in September 2017, instructed the Treasury, Department of Health and Human Services, and Labor Department to reconsider short-term health plan regulation as well as regulations applying to association health plans. It was explicitly intended to provide alternatives to the ACA marketplaces and to weaken them financially by siphoning off younger, healthier participants, causing premiums on healthcare exchanges to rise.
With the end of the individual mandate that imposes tax penalties on those who lack ACA-compliant coverage in 2019, a greater number of people may consider enrolling in a short term health insurance plan to save money. Although there are some circumstances in which a temporary health plan might be necessary, it's important to understand the differences in coverage between a short-term health plan and an ACA-compliant plan, including limitations in coverage of essential services and pre-existing conditions, and lack of protections for consumers.
Current regulations require short-term policies to cap at three months; that could change if the Trump administration's proposals get finalized, which would lengthen plans to 364 days in some states. A temporary plan is essential if the alternative is remaining uninsured, but it is intended only to bridge gaps in coverage, not to be a permanent solution to lack of health insurance.
What is a Short Term Health Plan?
A short term health insurance, or temporary health plan, is designed to provide an inexpensive way to cope with gaps in health coverage. Such plans tend to be quite inexpensive but offer extremely limited coverage. Sometimes these plans are described as ways to cope with a "hit-by-a-bus" scenario. In other words, they are intended to help primarily young, healthy people with no other insurance handle unexpected medical expenses such as those caused by a heart attack, an accident, or unanticipated complications from the flu or some other contagious disease.
In a sense, temporary health insurance is rather similar to homeowners, life or auto insurance in that you when you buy it, you do not expect to use it regularly, and thus many purchasers pay more attention to price than to coverage. A problem with this way of thinking is that homeowners insurance or car insurance is usually purchased to protect against rare, one-off events such as multi-car pileups on a freeway, house fires, or premature accidental death or disability.
Medical care, though, is not a rare or once-in-a-lifetime emergency, but rather something most people use in the ordinary course of their lives, especially as they age. Although there are certain circumstances, such as a brief gap in coverage while moving, in which you might want to invest in temporary health insurance, and having a short term health plan is far better than going entirely without coverage, a temporary health plan should not be seen as a substitute for regular health insurance. Instead, it's a way to create a safety net for a brief period when you're between plans, waiting to be eligible for coverage or for another plan to become effective.
Should You Consider a Temporary Health Plan?
There are a few basic guidelines for who should consider temporary health insurance. If you fit one or more of the criteria listed below, a temporary health plan might be a good choice for you:
You're young and in good health
You are not eligible for ACA special enrollment
You don't have chronic or pre-existing conditions
You expect to face a short gap in coverage
You're struggling financially but ineligible for subsidies
You're facing an unanticipated loss in coverage and don't want to risk being uninsured
These aren't the only scenarios for which you should consider short term health insurance, but they are the most likely. Families should typically avoid temporary health plans because they don't provide much protection (if any) for routine care, such as vaccines and run-of-the-mill trips to the doctor. But every family has different needs. If yours is healthy, and you have older kids who don't see a doctor as much, then you might benefit from temporary coverage for accidents while you wait for major medical coverage to start.
If You Are Young, Healthy, and Uninsured
Temporary health insurance is an inexpensive way to reduce the risk of high unexpected bills in case of an accident or other emergencies if you're young and healthy. If you've just graduated from college, are no longer covered under your parents' insurance and don't have permanent employment, you can find a temporary health insurance plan that will provide at least some coverage for hospitalizations, emergency medical services, lab tests, office visits and outpatient care.
The relatively straightforward signup procedures, low cost and lack of commitment required make these plans a good fit if you're still trying to figure out which type of insurance would work best for you over the long term. Short term coverage is also a good bet if you want a cheap plan with a minimum level of coverage while you're sorting out your personal, financial or living situation. For example, if you've just turned 26 and are no longer covered by your parents' insurance, but you're currently only working part time and need a few months to do research on or complete the paperwork for a longer term solution, as long as you don't have any pre-existing or chronic health problems, you may be able to enroll for a short term policy over your smartphone for almost instant coverage.
Note that turning 26 and aging out of your parents' plan opens up a special enrollment period, during which you could sign up for a major medical plan. But you may have other reasons for delaying or avoiding ACA-compliant coverage, making temporary insurance a better choice for the interim.
Waiting for Enrollment or Coverage to Start
With limited enrollment periods for insurance on ACA exchanges, a short term health plan can cover you while waiting for the next open enrollment period, especially if you aren't eligible for an ACA special enrollment period due to a significant life event like having a child, moving, losing coverage or divorce.
Another situation in which a temporary health plan can be useful is one where you have insurance with a new plan or employer but there is a waiting period until the insurance actually becomes effective. If you're retiring but are a few months short of Medicare eligibility, you might also want to use a short term plan to bridge the gap. Similarly, short term health insurance is an option of you're leaving a job, voluntarily or involuntarily, but do not qualify for COBRA coverage; you're moving across the country; or changing status from a contractor to full-time employee, or vice versa.
If you lose health insurance due to a personal tragedy, such as the death of parents or a spouse, a short term plan can also tide you over until you can find a more permanent solution. Some of these events would trigger a special enrollment period for you to sign up for major medical. But since it may take time for a major plan to take effect, short term coverage could also help you offset any unexpected medical costs while you're waiting for a comprehensive policy to start.
Non-Citizens, Visitors, and Returning or Departing Expatriates
If you're not a United States citizen or you're an expatriate who has lived outside the U.S. for several years, it can be difficult to obtain U.S. health coverage in a timely fashion or at all. For visitors, including, for example, Canadian snowbirds wintering in the southern U.S., a short term or visitor policy can provide basic emergency coverage for major medical expenses. Non-citizens moving to America to work or study may also find such policies useful while waiting for longer term policies to become effective.
Similarly, expatriate citizens returning from long periods working or studying abroad may experience delays in getting coverage in the country. A typical paperwork frustration is that if you are house- or apartment-hunting and staying in a hotel or other temporary accommodations but lack a permanent U.S. address, it can be difficult to enroll in plans offered through state or federal exchanges.
Short-term or visitor insurance can be useful during the moving or transition process. If you're in the process of moving from the United States to another country, a short term plan can also provide coverage if you only need temporary insurance for a few months before you depart and become eligible for insurance in your destination country.
Pros and Cons of Short Term Plans
Short term health insurance plans are frequently criticized for high out-of-pocket costs, not covering pre-existing conditions, charging higher fees or denying coverage to older or sicker patients, and lacking coverage for many essential benefits offered by ACA-complaint plans. Nonetheless, there are still situations in which you should consider investing in a short term plan. A short term plan is always better than being completely without coverage. If the period for which you need insurance is relatively brief, and you're in good health and do not have a pre-existing condition, then a short term plan can be a simple and inexpensive way of protecting you during the interim.