Should I Buy Short Term Insurance?
Frequently Asked Questions
Should I Buy Short Term Insurance?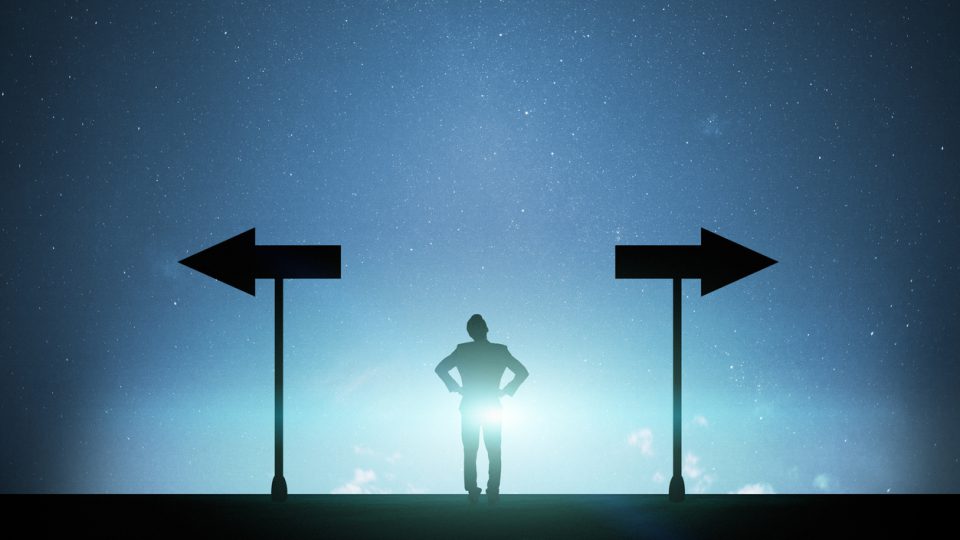 If you do not qualify for an ACA plan outside of the open enrollment period but need health coverage, or you just don't find an ACA plan that you want, you may want to consider a short term health plan.
You know that health insurance is important, but you might not know what kind to get. Short term health plans seem to be exploding in popularity these days, so the idea of subscribing to one may have crossed your mind. Because these temporary health plans have definite advantages, you may decide that getting this kind of coverage fits your current healthcare needs. Before you sign up, consider whether you're an ideal candidate for short term coverage.
Reasons to Consider Short Term Insurance
Low Premiums
For many people, Obamacare plans, which are compliant with the Affordable Care Act and cover a comprehensive range of services and treatments, cost too much. Short term health insurance can be a more affordable alternative.
Temporary health plans feature lower premiums for two reasons:
They don't have to offer all 10 essential benefits that major medical plans must include. This means you're unlikely to find short term coverage for things like preventive screenings, maternity care, prescription drugs or mental health services.
Insurers don't have to accept all applicants. They can (and do) discriminate against people with pre-existing medical conditions. Approving only healthy people minimizes the risk pool and saves money, which allows insurers to pass those savings on in the form of lower premiums for less coverage.
If you're relatively healthy and you don't need much medical care, the low premiums of short-term benefits could work for your budget since these plans are designed as safety nets against accidents and sudden illness. They typically cost much less than major medical plans, especially for people who don't qualify for subsidies on Obamacare exchanges to reduce monthly premium costs.
Healthcare Security
There may be instances when you find yourself without major medical coverage for a period of time. Perhaps you missed the open enrollment window for major medical insurance or lost your healthcare coverage because you didn't pay the premium. You might be in a period of transition, such as a recent move or job change.
Temporary health plans can fill the gap. They're less comprehensive than major medical insurance, but in the event of a sudden illness or accident, having short term health insurance can help lessen your financial burdens.
Note that some transitions, like getting married or losing your job, might trigger a special enrollment period, during which you could use Obamacare exchanges to sign up for a traditional, full-benefits health plan like the one you just lost. But these plans might require time to take effect, leaving you uncovered during the interim. Short-term coverage could also bridge the gap between major medical policies since you can get them for as little as a month at a time.
Year-Round Acceptance
In general, the annual open enrollment period that's held in late fall is the only time of year when you can buy insurance on the individual (nongroup or non-job-based) market. Unless you qualify for a special enrollment period due to a major life change, you must sign up during the six-week enrollment period in the fall or wait an entire year for coverage.
Enrollment for short term health plans is much more flexible. You can apply at any time during the year, whether it's January, June or October. This may give you peace of mind if you're facing a stretch of several months before you can obtain major medical coverage.
Quickstart Date
If you're uninsured today, you probably want to change that situation as quickly as you can. Many insurers offer next-day acceptance for their temporary health insurance plans. If you apply today, you could be covered tomorrow depending on approval and premium payment. The insurance company may grant you a window of approximately two weeks in which to make your first premium payment. Just remember that if you don't submit the fee in time, your policy will be retroactively canceled.
Flexible Options
Temporary health plans are not a one-size-fits-all arrangement. Insurance companies offer a wide variety of deductibles, out-of-pocket maximums, annual coverage caps and coinsurance amounts. Which services are covered, such as surgery, emergency treatment, and preventive care, also vary from plan to plan. With so many options, you can choose a plan that offers the coverage that you're most likely to need without spending extra money on services that you don't care about.
Bear in mind, however, that some experts recommend purchasing the most comprehensive short term coverage that you can afford. Usually, the more you spend on healthcare premiums, the more helpful your plan will be when you need it.
Online Application
Although you could make an in-person visit to a broker to buy temporary health insurance, one of the perks of this type of coverage is how easy it is to apply online. It takes only a few minutes to answer some questions about your health history, provide your personal information and submit the application. Depending on the company and your health history, you may be required to send in additional information, but the online application approach is typically much faster and more convenient than other methods.
Do You Fit the Bill?
The best candidates for short term health plans are usually people who are young and healthy – people who don't expect to rely on their health coverage very much. Temporary health plans don't cover every bump, bruise and sniffle. They're best used primarily as catastrophic coverage in the case of emergencies or unexpected illnesses, like a broken leg or a virus that you pick up while camping.
Just as the name implies, short term health insurance is intended for people who need a policy for only a limited period of time. You can use it to bridge the gap between now and a time in the near future when you expect to have traditional major medical coverage. Consider getting a temporary health plan if you know that you'll be without other coverage for a period of just a few months.
Reasons to Think Twice Before Signing Up
For the remainder of 2018, if you go three months or more without having a health plan that meets Affordable Care Act standards, you'll be subject to a fine. Carrying temporary health insurance does not exempt you from this penalty, called the "individual mandate" of Obamacare. The fine for not having health insurance was zeroed out beginning in 2019, so you won't have to worry about it next year. Just know that it's still in effect for 2018, and short term coverage doesn't count as fulfilling that obligation to have health insurance.
Temporary health plans are designed for healthy people. Although insurers don't usually accept people with pre-existing conditions, never lie about your medical history in an attempt to get coverage. It's not worth the risk. You could lose your policy – retroactive to the date of coverage – and even face legal issues for insurance fraud.
Every short term health plan has its own rules about what is covered and what isn't. Your potential out-of-pocket costs can vary widely too. Before committing to a policy, read the fine print carefully. If you're not comfortable with its terms, then it's not the right plan for you.
Finally, if you can make Obamacare coverage work for you, consider going that route instead of relying on temporary insurance. Although short term plans can fill a need for a little while, they aren't designed to be your only form of health insurance forever.
If you're young, healthy and currently between traditional insurance plans, a short term health plan may provide exactly the sort of low-cost coverage that you require. You can choose the best plan for your needs and begin coverage shortly after completing an easy application process. A temporary health plan doesn't offer the same level of protection as major medical coverage, but it's far better than going uninsured altogether.